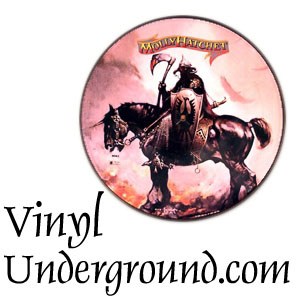 Welcome to the Vinyl Underground, a gallery for Picture Discs and Colored Vinyl Records.  Please enjoy the collection. To view the ever growing selection, look for the "Picture Discs", "Colored Vinyl" on the upper left menu. Click there, to reveal a list in alphabetical order. These discs are currently not for sale. They are for informational purposes only.
---
If viewing this site in "Mobile Mode", click on the three small dashes in the upper left to access the menu.
Click on record images to enlarge
Featured Picture Disc – Joe Satriani – Surfing with the Aliens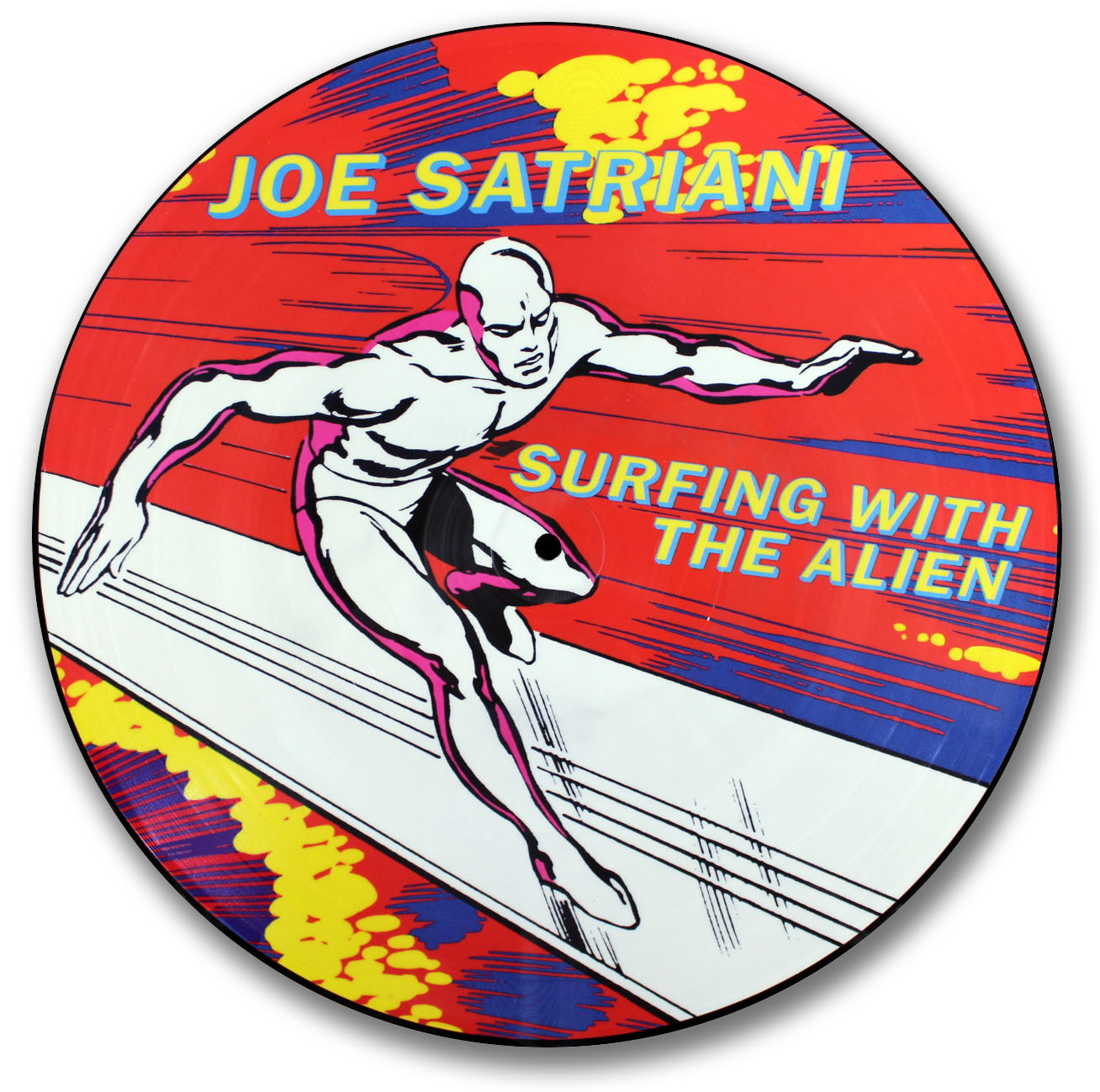 Artist: Joe Satriani
Album: Surfing with the Aliens
Release Date: 1987
Catalog #:Food for Thought GRUB 8P
This was the first release for Satriani. It was viewed as one of, if not the finest rock instrumental album of the eighties. This album was pressed in the U.K. and is extremely hard to obtain.