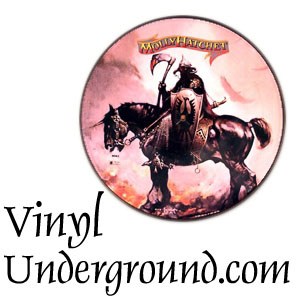 Welcome to the Vinyl Underground.  We are a gallery for Picture Discs and Colored Vinyl Records.  Please take your time, and enjoy the collection. With over 400 picture discs on hand, we will be adding images on a daily basis.
Please note, we are in the process of bringing the new Vinyl Underground on line. Please bear with us, as we transfer the images from one site to another. Due to various reasons, we have to move now with the new site. Thank you!
We might add that these vinyl gems, are for display and educational purposes only.  The records contained within this site, are NOT for sale!  Perhaps at some point down the road, the entire collection will be listed for sale.
We are in the process of expanding this site and will be adding new discs as time progresses.  Feel free to offer comments and reviews, if you so desire. Thanks!!
To view these discs, look for the "View Picture Discs" on the left menu. There, artists will be listed alphabetically.
Also, on the top menu in the upper right side of the page, click on the word "Artists" to reveal a full page with the bands listed in alphabetical order.