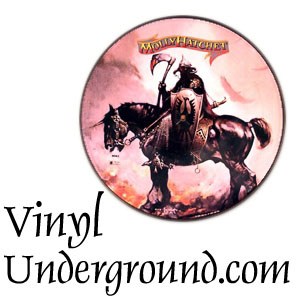 Welcome to the Vinyl Underground, a gallery for Picture Discs and Colored Vinyl Records.  Please enjoy the collection. To view the ever growing selection, look for the "Picture Discs", "Colored Vinyl" on the upper left menu. Click there, to reveal a list in alphabetical order. These discs are currently not for sale. They are for informational purposes only.
---
If viewing this site in "Mobile Mode", click on the three small dashes in the upper left to access the menu.
Click on record images to enlarge
Featured Picture Disc – Pink Floyd – Rare Beauties



A stunning, unauthorized pressing from the European Union.

Another disc of Pink Floyd entitled "the Great Gig in the Sky", looks very similar to Rare Beauties. Both are stunning examples of wonderful album art.