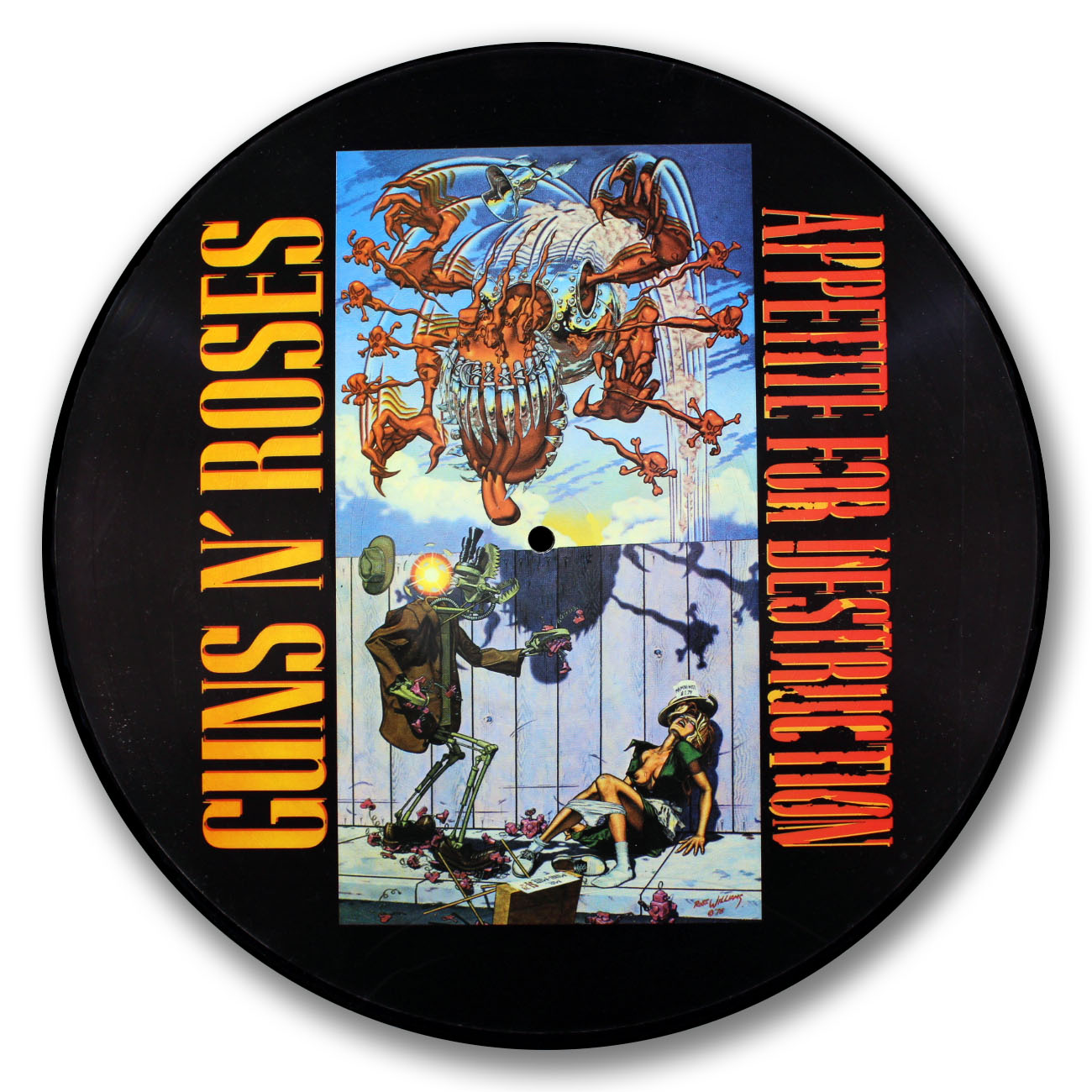 Artist: Guns N'Roses
Album: Appetite For Destruction
Release Date: 1987
Catalog number: Geffen 24148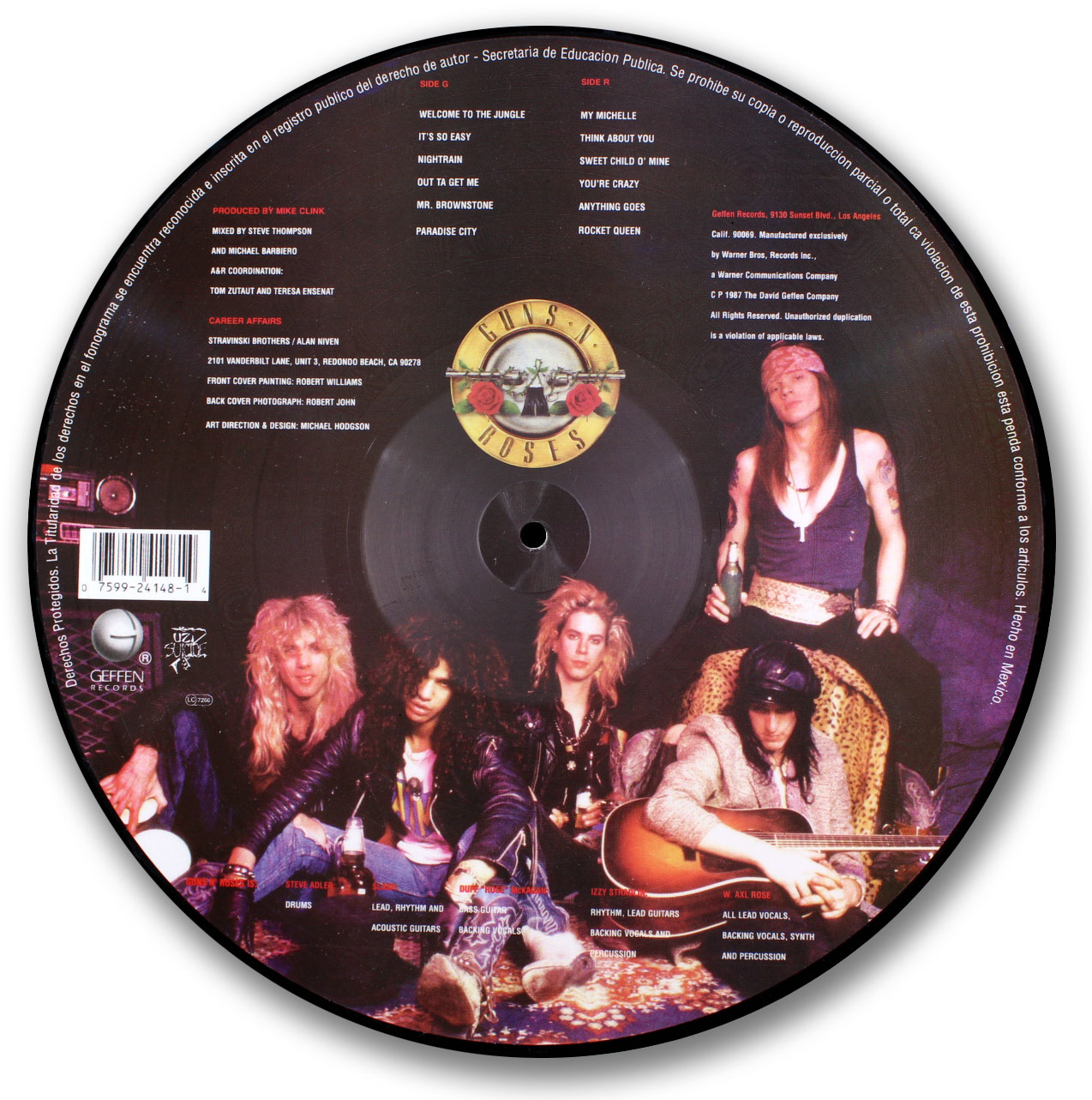 This was the debut album for Guns N'Roses. It went on to sell over 20 million copies and established Guns N'Roses as a major force within the Metal scene. This disc displays the controversial cover of a woman being raped by a robot. Because of the uproar, the image was quickly replaced with another.
This record was printed and pressed in Mexico and is very difficult to acquire.