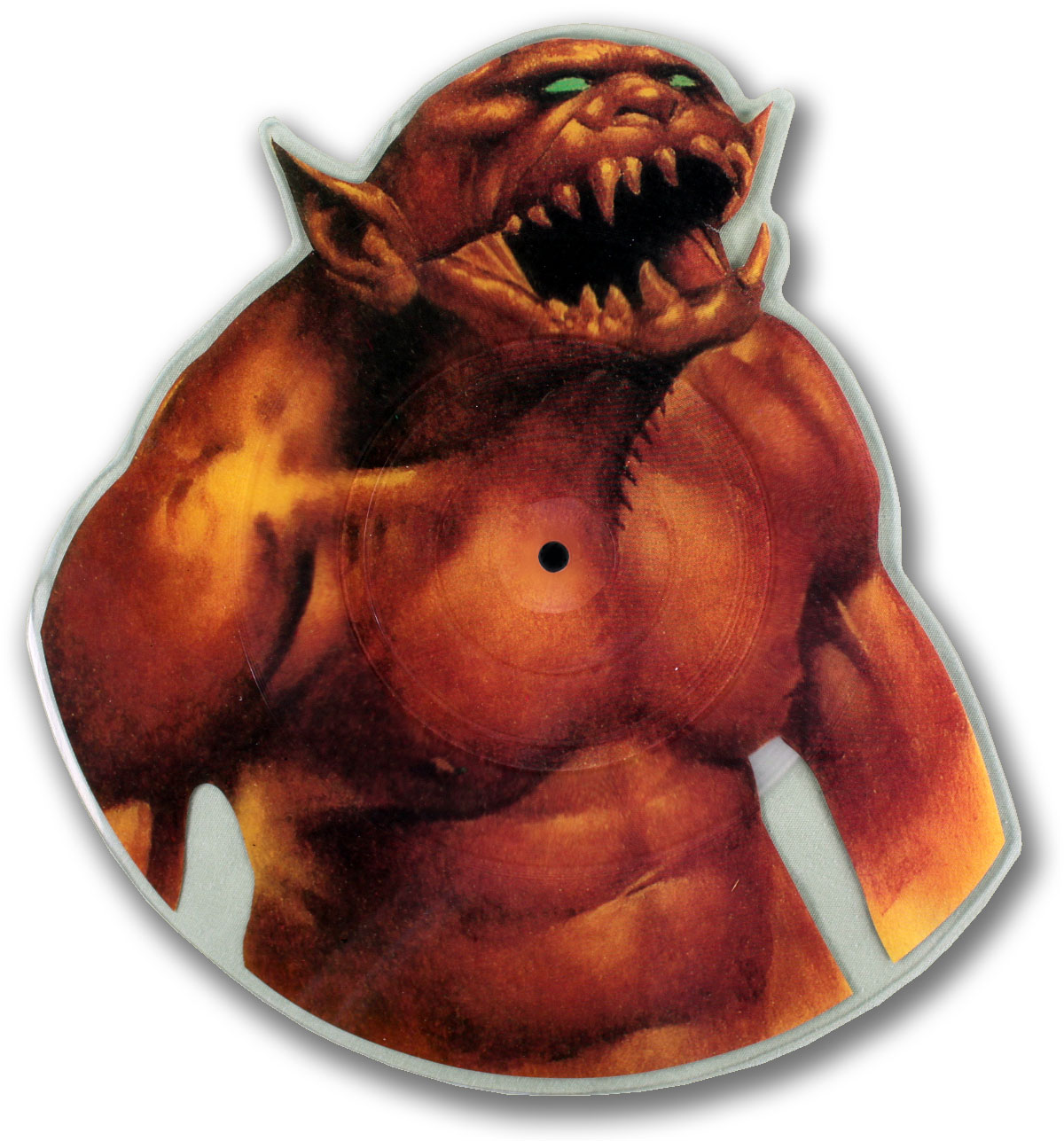 Artist: Metallica
Album: Jump in the Fire
Release Date: 1986
Catalog #:Music for Nations PKUT 105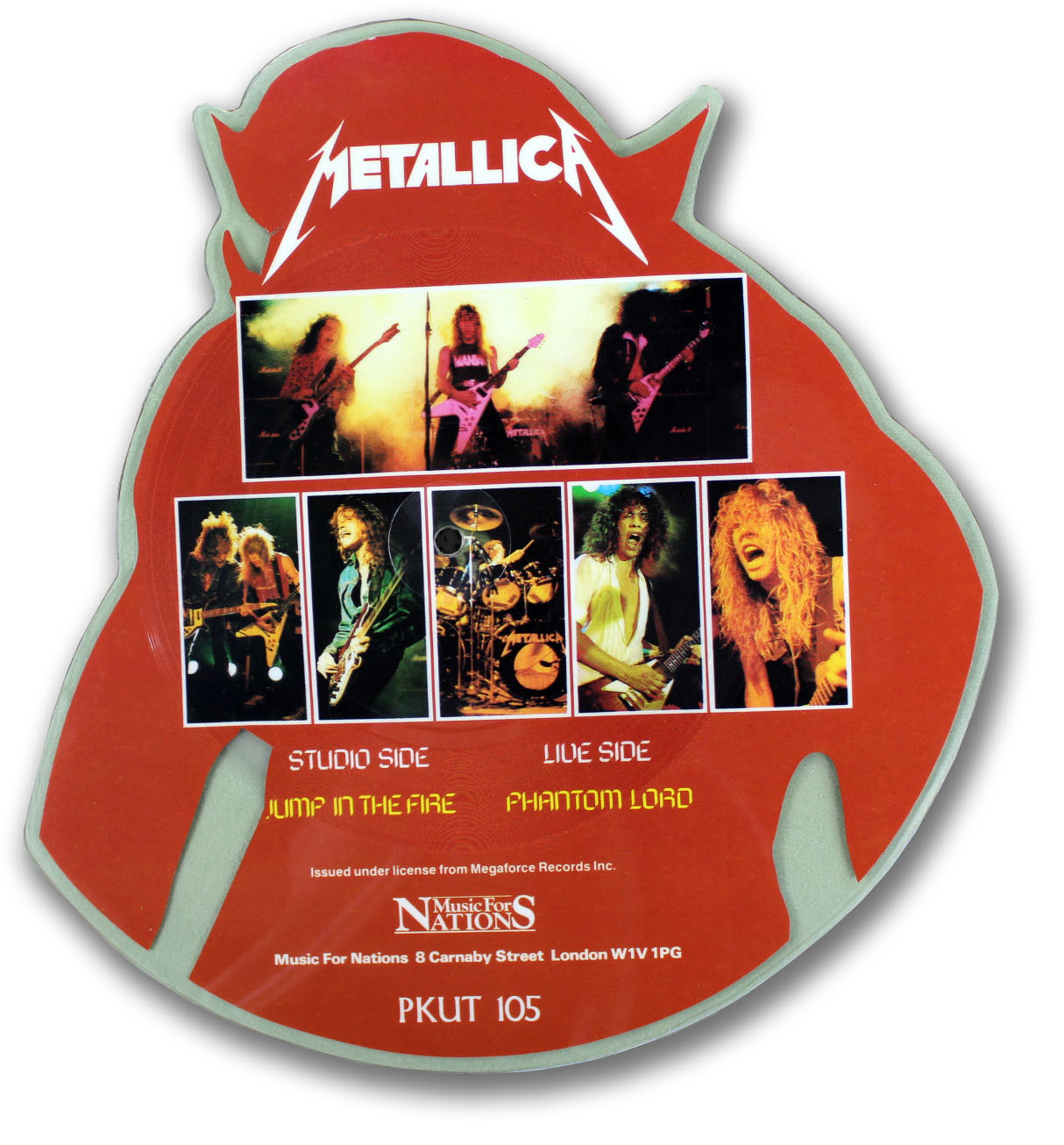 This disc was issued in it's "shaped" form in March of 1986. On the flip side of the disc is a live version of "Phantom Lord". It was sold commercially but limited to about 6,000 copies and is highly prized by Metallica fans and collectors alike.