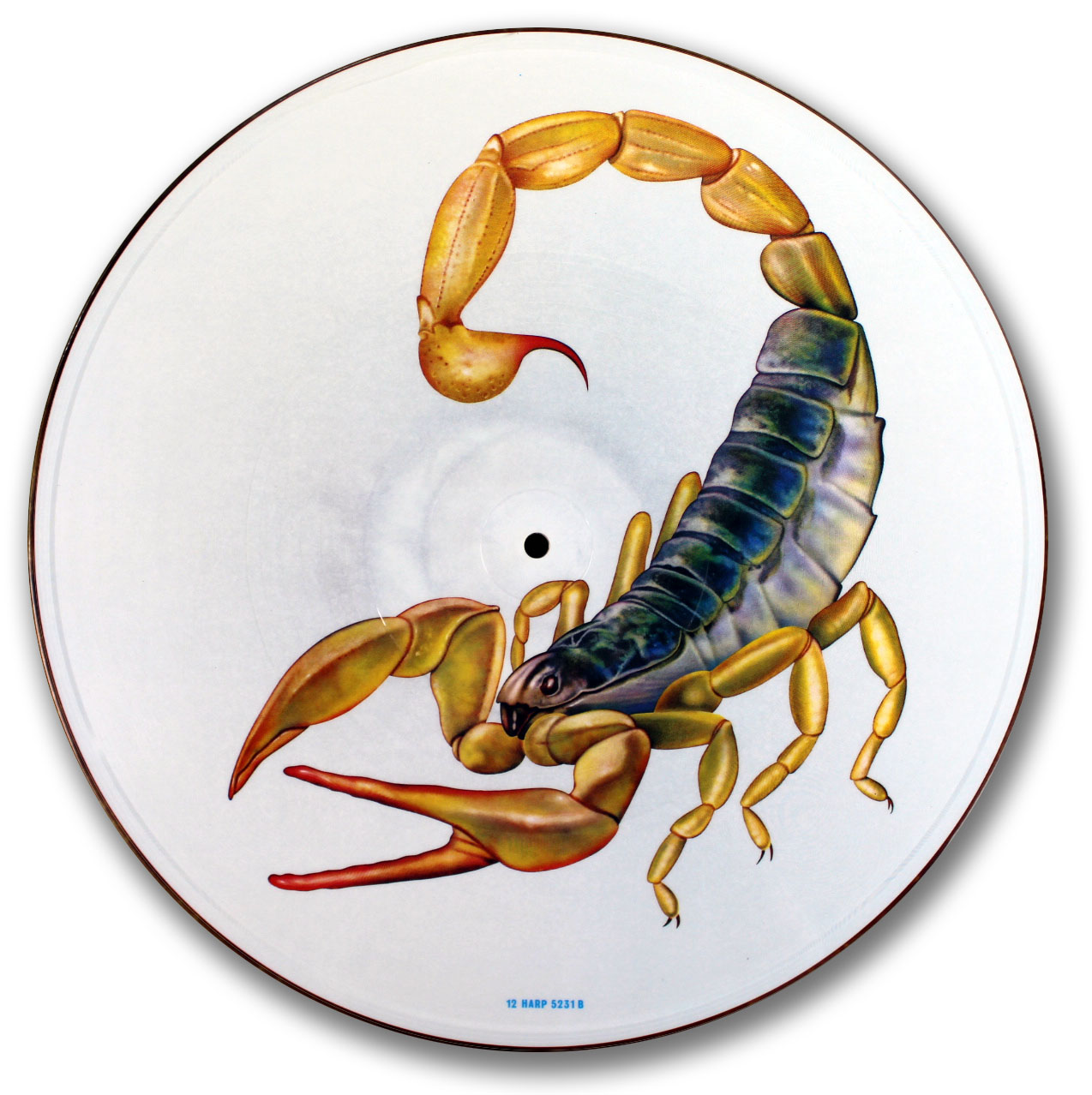 Artist: the Scorpions
Album: Big City Nights
Release Date: 1984
Catalog number:Harvest 12 HARP 5231B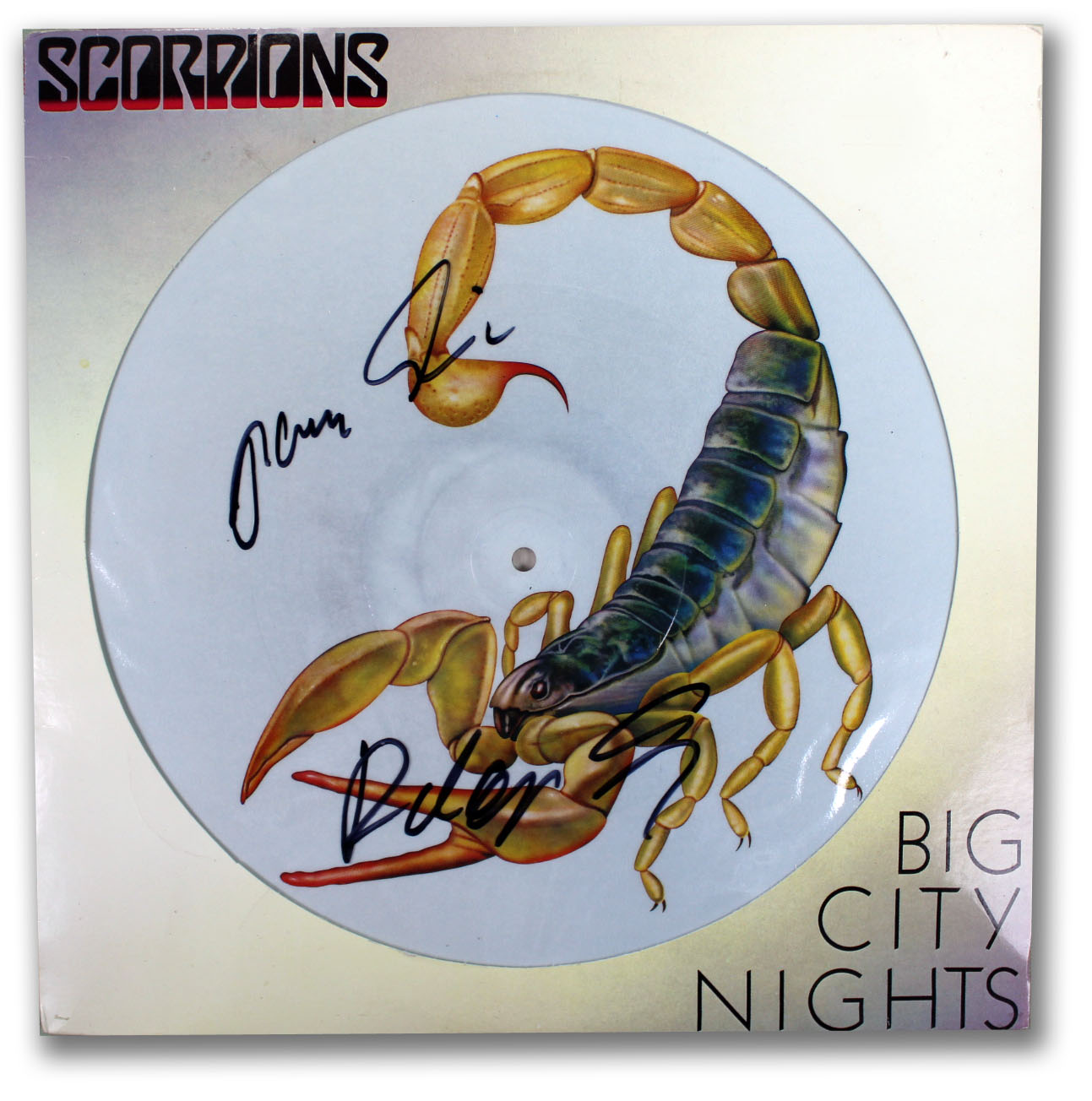 This disc is a 12 inch single of "Big City Nights/Bad Boys Running Wild". Printed and pressed in the United Kingdom. Often times, fans of the respective groups, seek autographs in order to maximize the collectibility of said disc.