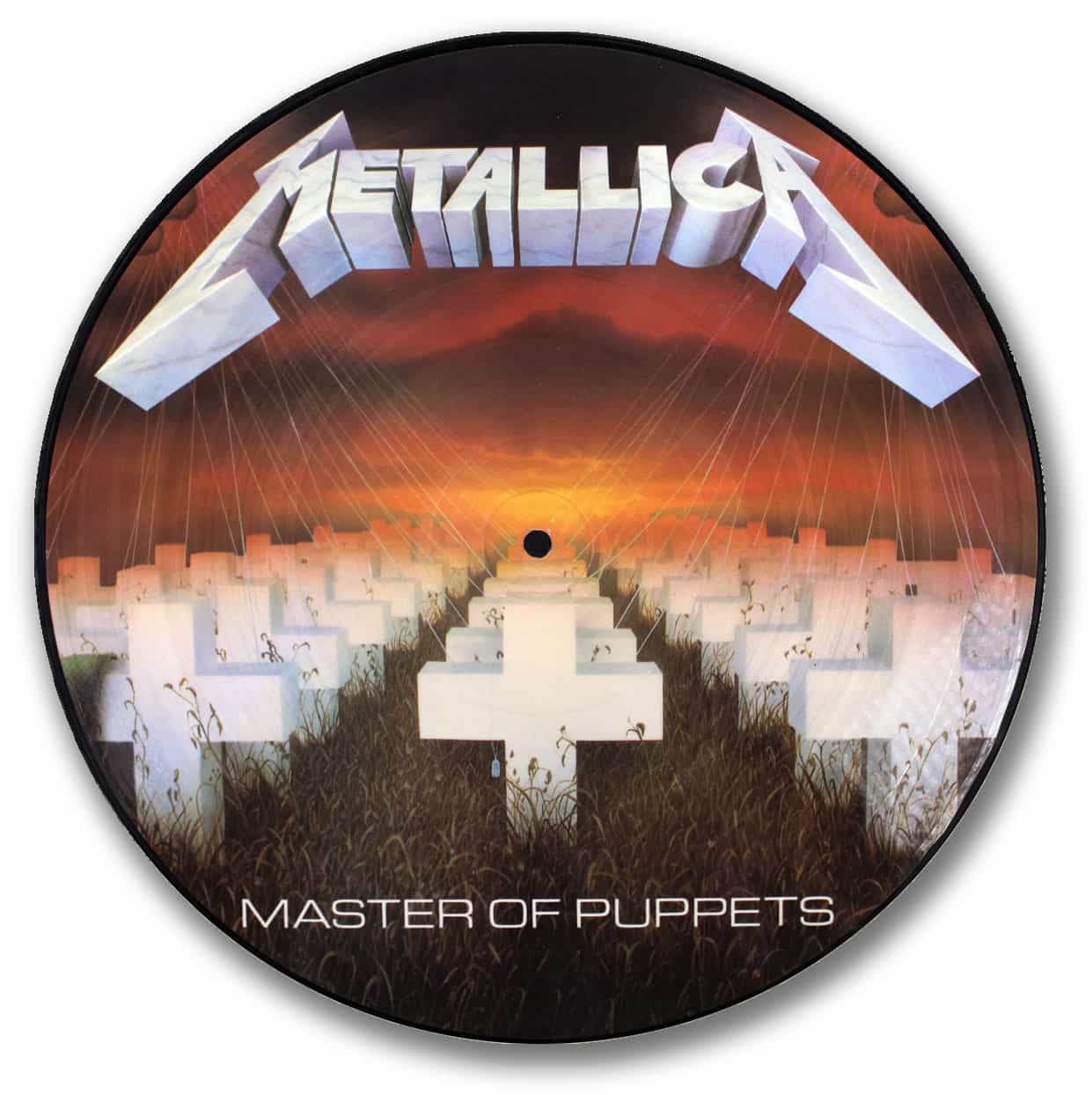 Artist: Metallica
Album: Master of Puppets
Release Date: 1986
Catalog #:Music for Nations MFN 60P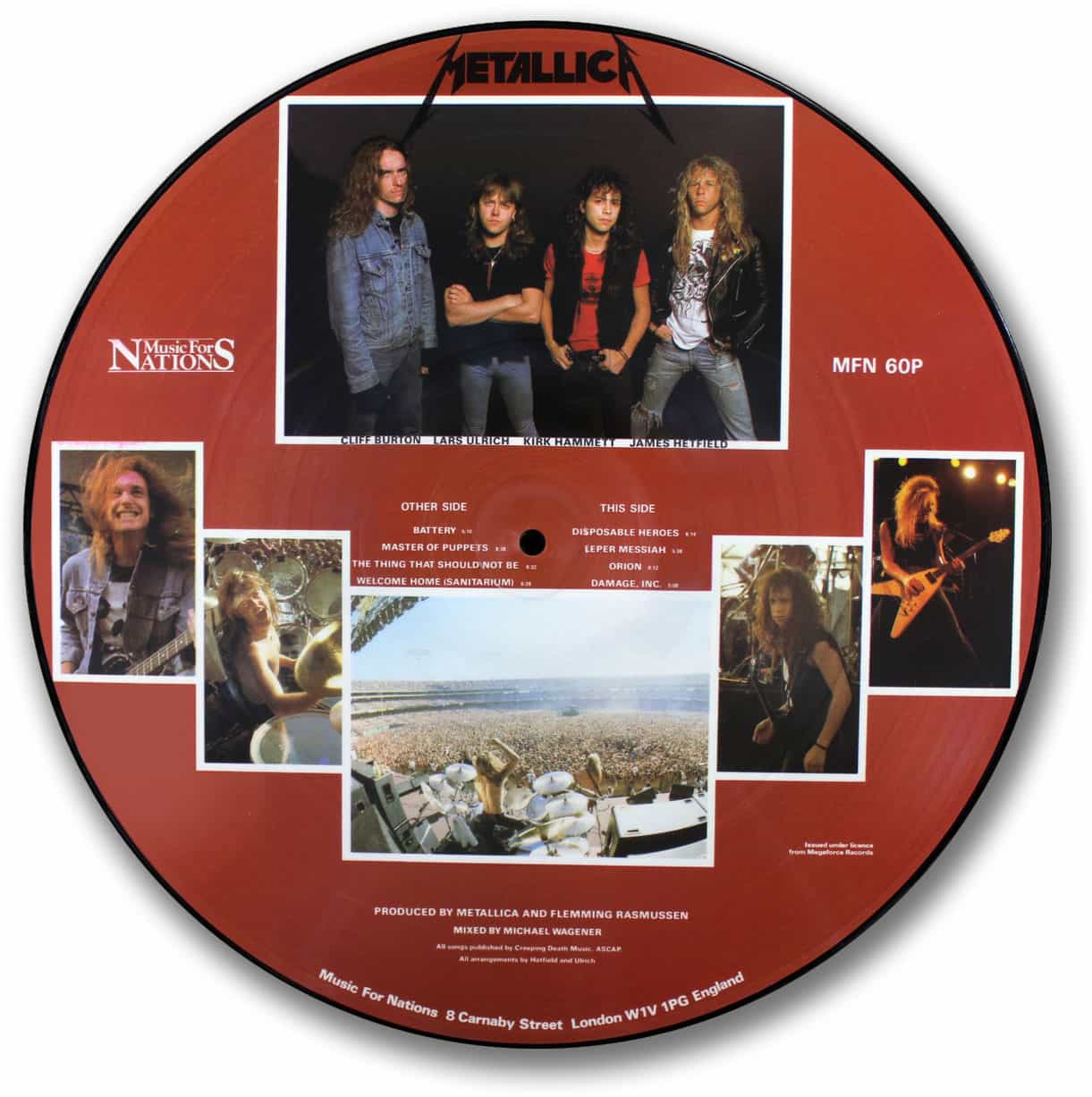 "Master of Puppets" is said to be the finest album ever released by Metallica, and would be the last studio album in which Cliff Burton would appear. He was killed in a bus accident on September 27,1986.
This disc was pressed in the U.K. with a issue of around 5,000 copies.