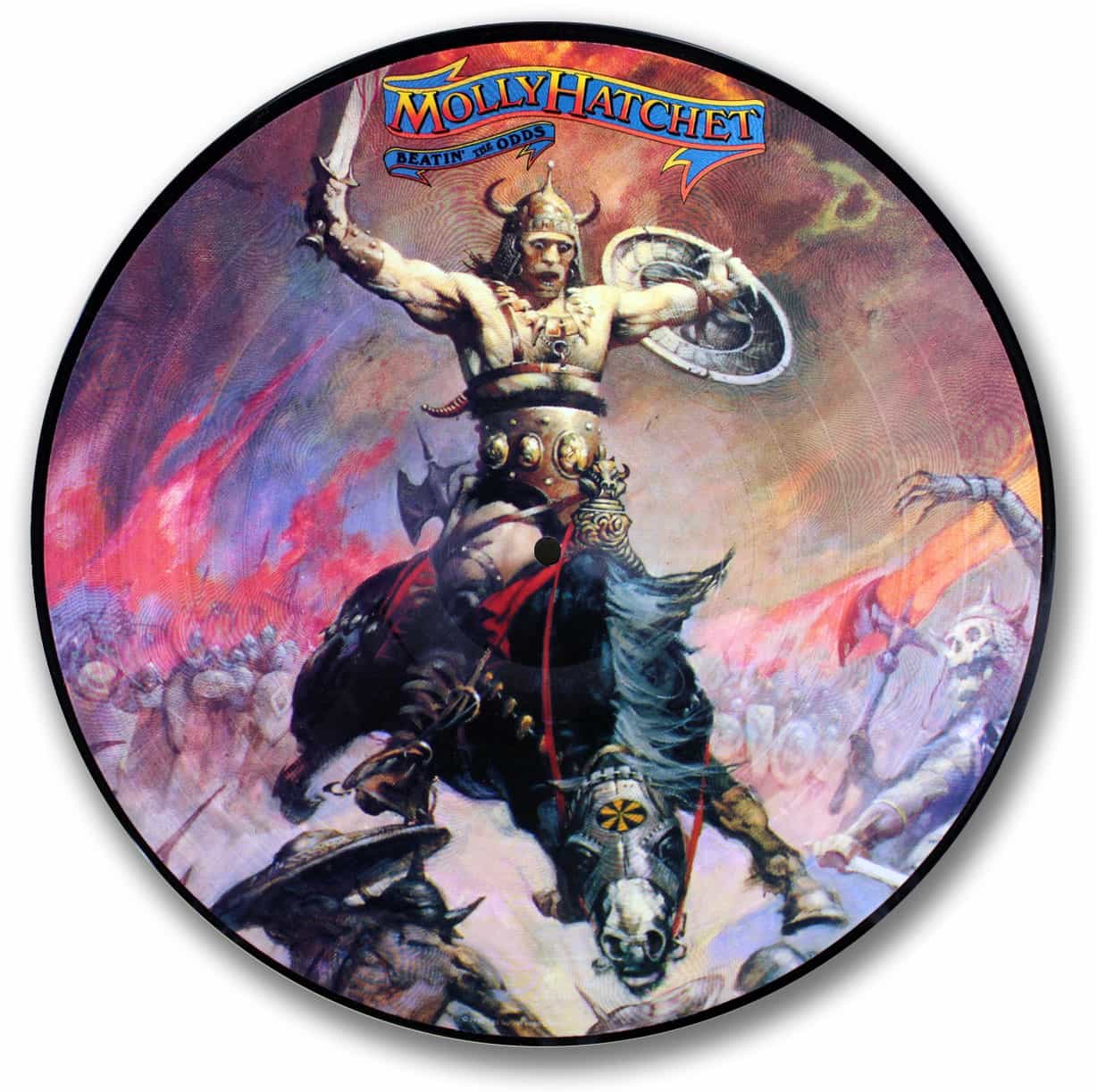 Album: Beatin' the Odds
Release Date: 1980
Catalog number:Epic AS 99 884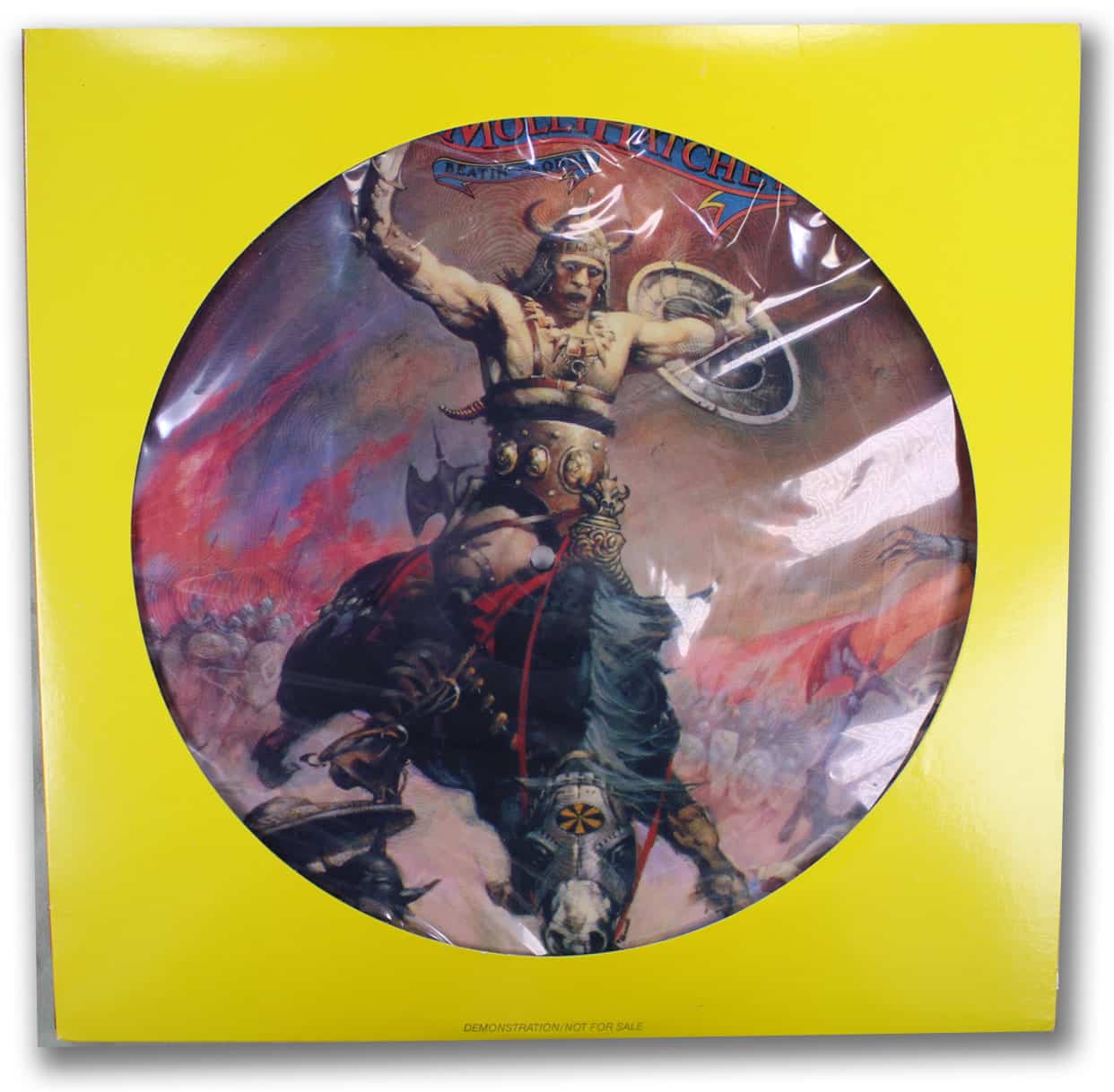 This album would debut the voice of Jimmy Farrar replacing Danny Joe Brown. Sales of this LP would drop off because of the change in the line-up. Never the less, the popularity of this picture disc still runs high.
This is disc three of the four Molly Hatchet pic discs which appeared as a promo and with a pressing of a very low 1350 copies.