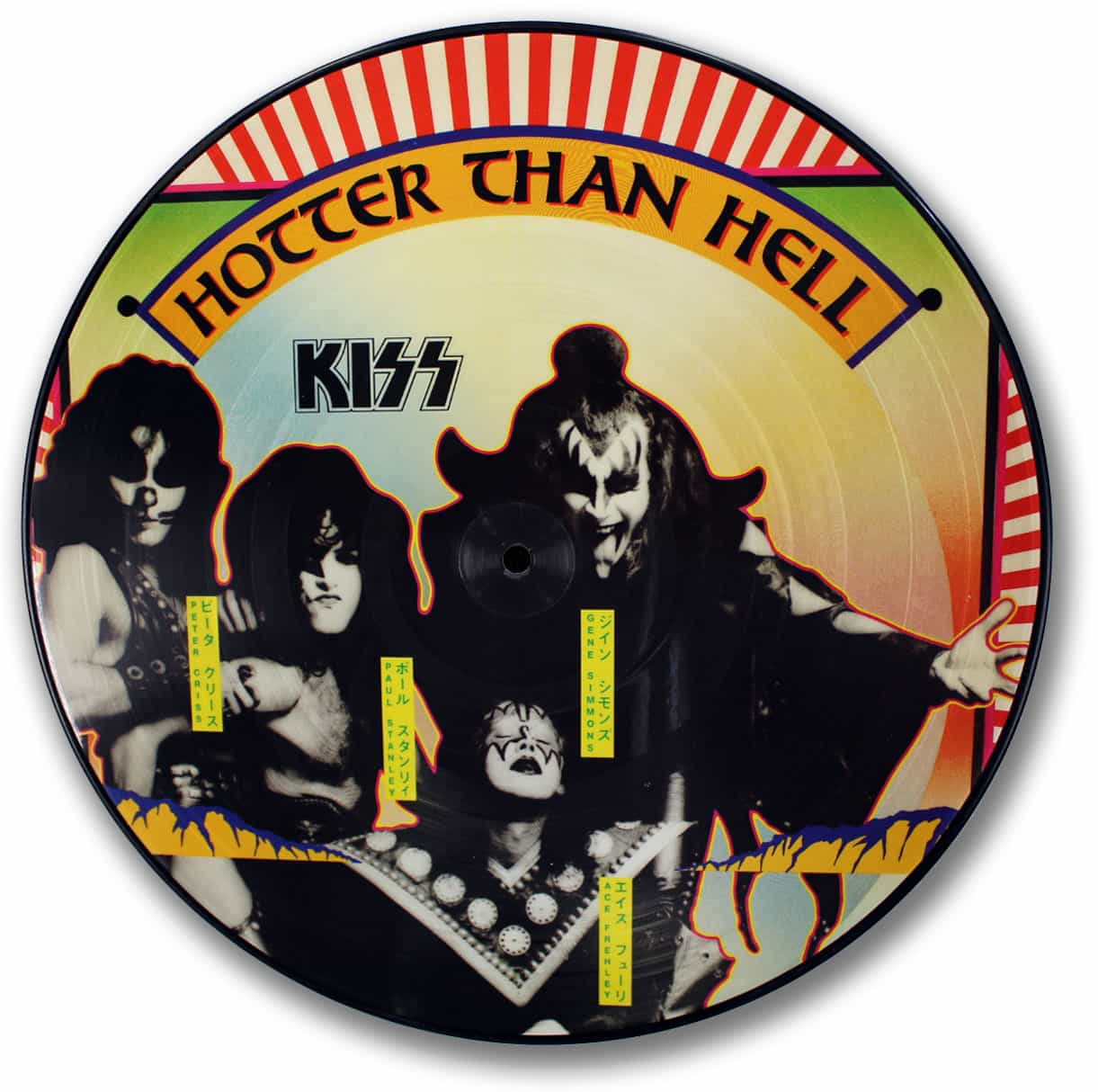 Artist: Kiss
Album: Hotter than Hell
Release Date: 1987
Catalog number: Phonogram PIC 6399064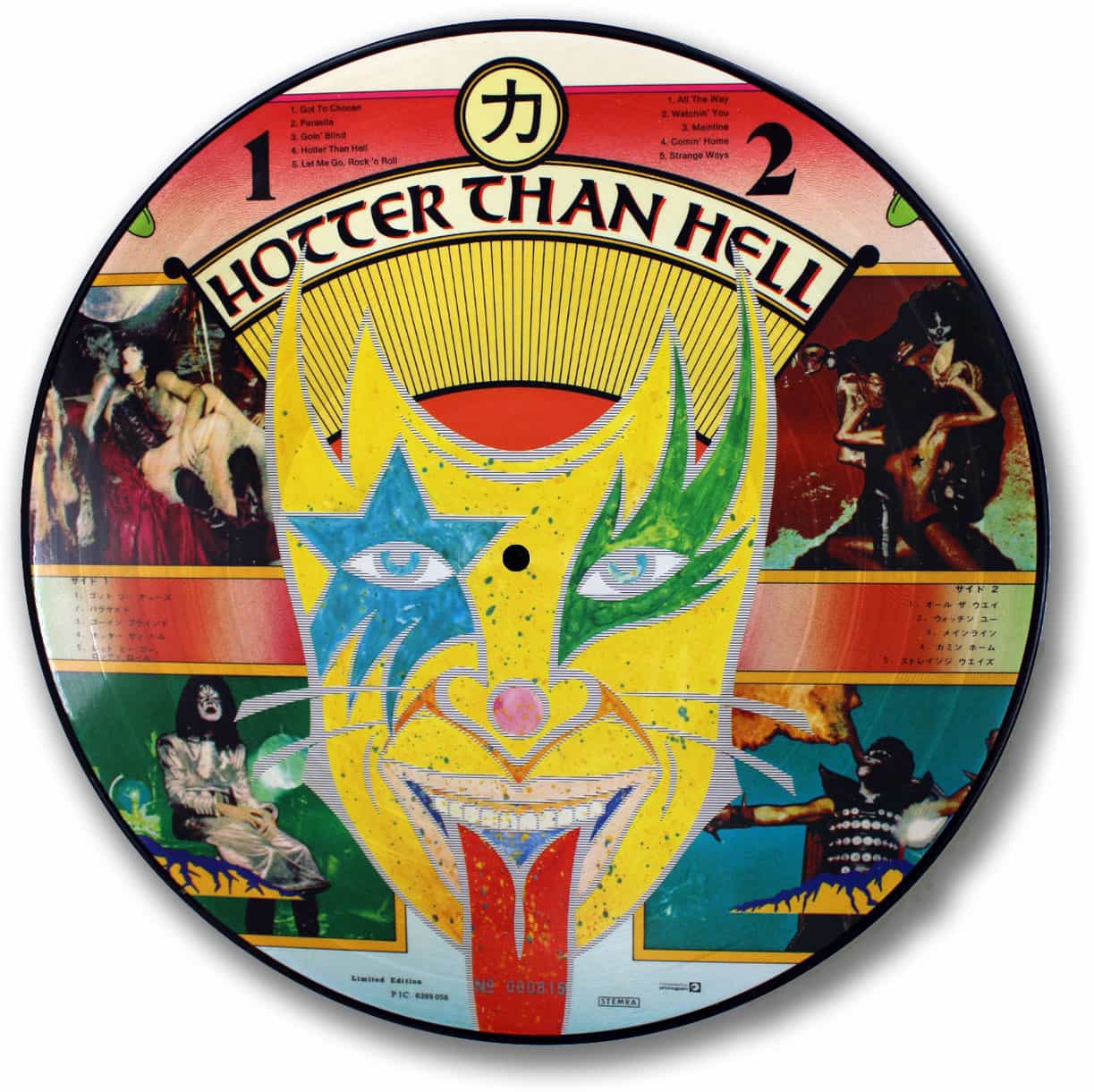 "Hotter than Hell" was the second release from this band. Originally released on regular vinyl in November of 1974 by Casablanca Records. There were approximately 1500 copies of this picture disc released. Each were individually numbered.