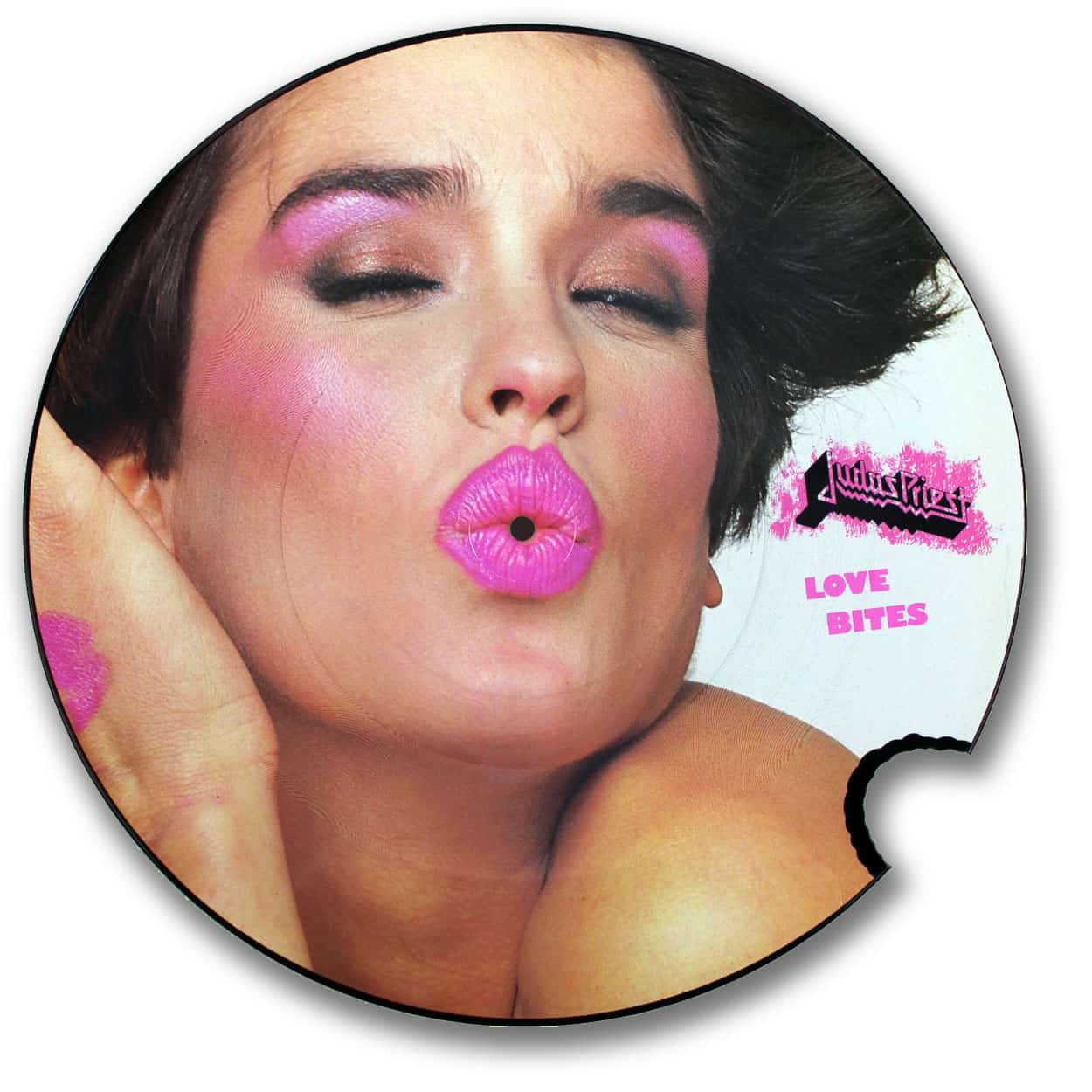 Artist: Judas Priest
Album: Love Bites
Release Date: 1984
Catalog number:CBS AS99 1851
This 12in. single contains two different versions of "Love Bites". The song appears on the album entitled "Defenders of the Faith" and has a noticeable bite taken out of the side of the disc.
This disc was pressed in the U.S. and was distributed as a "promotional" item.