Artist: Rolling Stones
Album: It's Only Rock and Roll
Release Date: Unknown
Catalog number:Unknown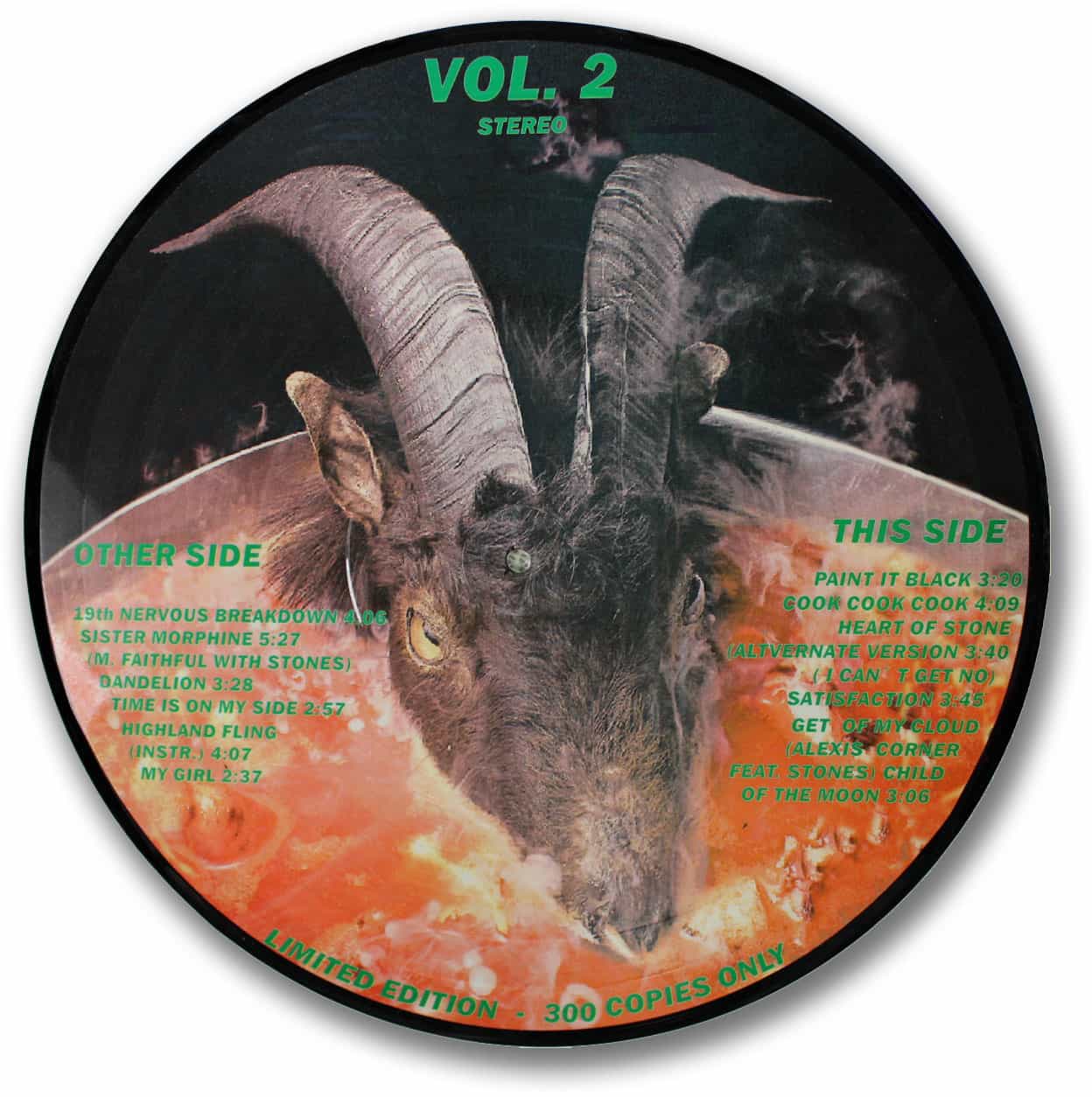 Details on this disc are rather scarce. This would usually indicate an unauthorized recording.
It does contain a number of great songs along with a photo of a goats head on the flip side.
Additionally, it states on the second side that this disc is limited to 300 copies.