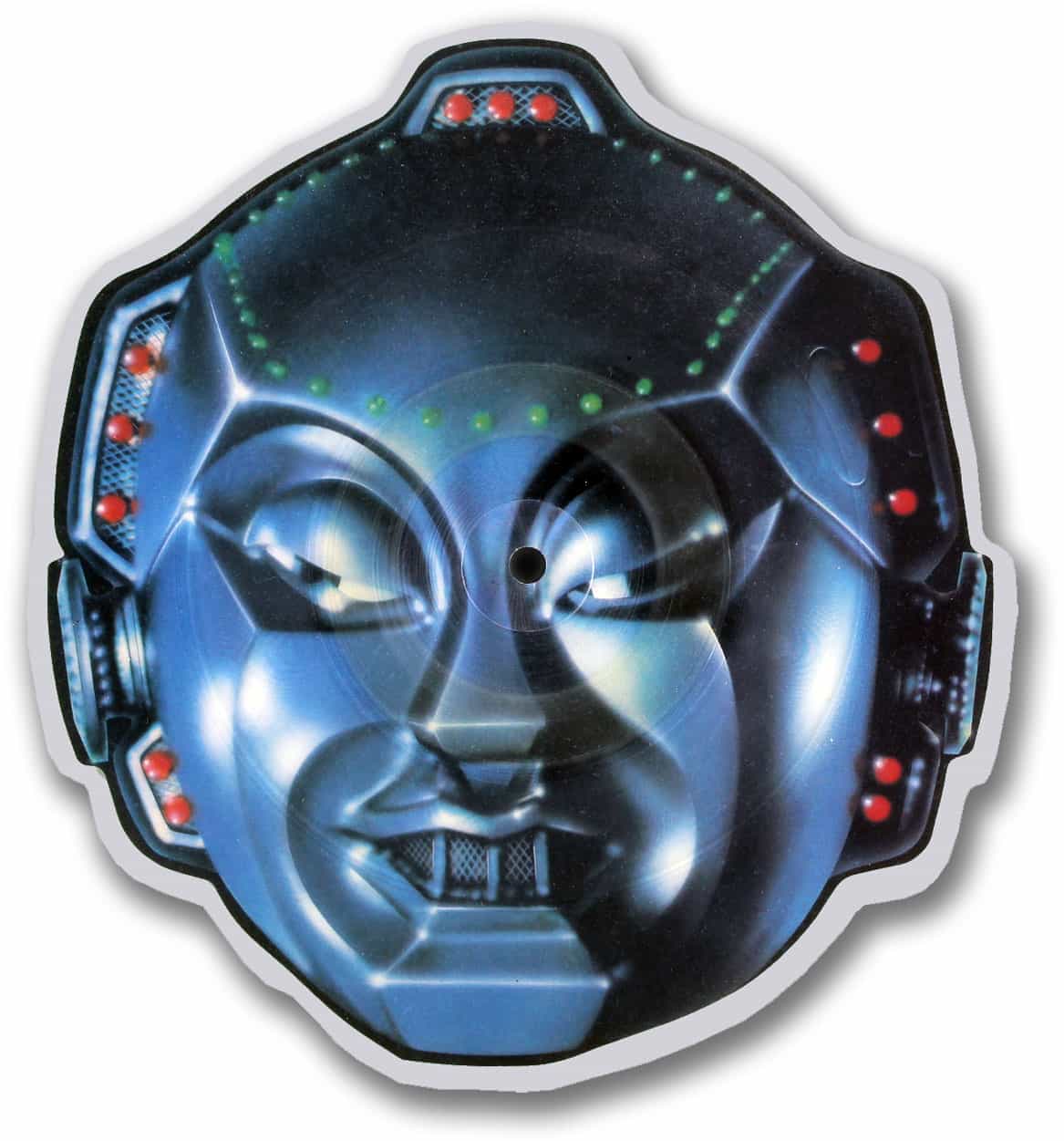 Artist: Styx
Album: Don't Let It End
Release Date: 1983
Catalog number:A&M AMX 120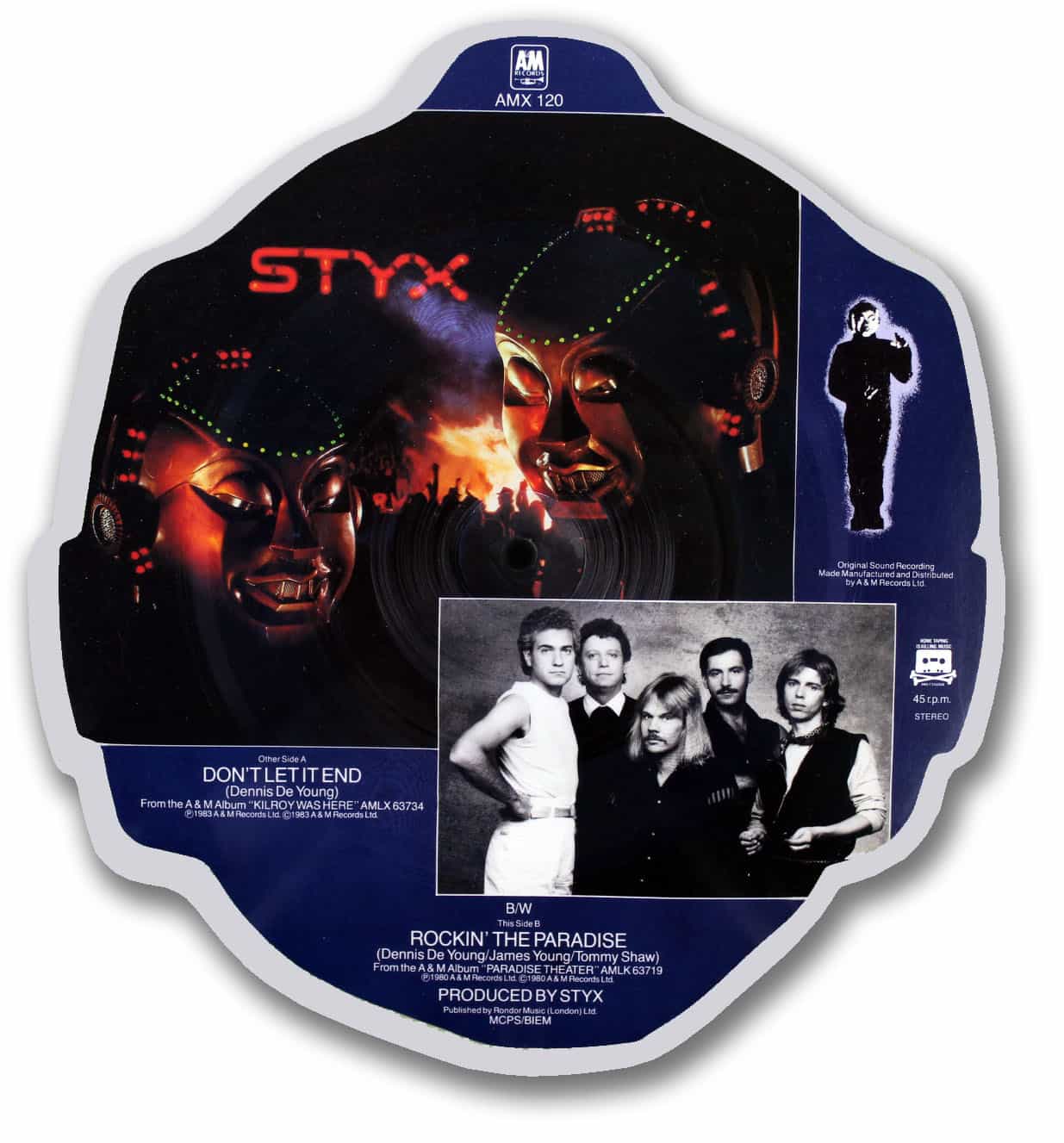 The song "Don't Let It End" is from the album "Kilroy Was Here". The song on the flip side of this disc is "Rockin' The Paradise" and is from "Paradise Theater".
This "Mr. Roboto" disc was pressed in the U.S. and limited to about 10,000 copies.