Artist: Aerosmith
Album: Greatest Hits
Release Date: 1989
Catalog number:CBS UK 460703 8
Keywords: Aerosmith, Greatest Hits Picture Disc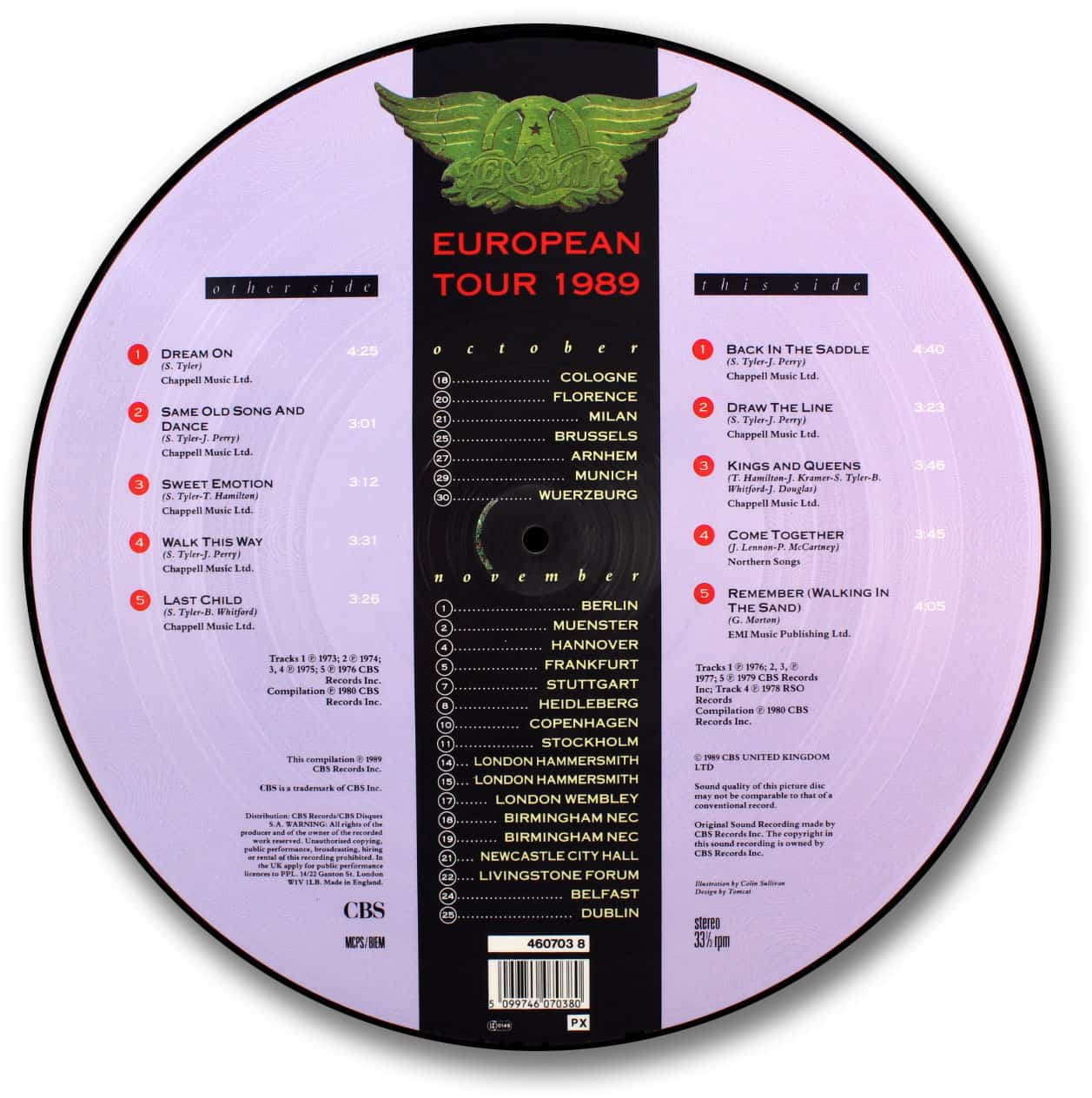 This disc is a compilation of Aerosmith's greatest hits. It also is in commemoration of their 1989 European Tour. The album lists the dates and location of the tour on the back side.