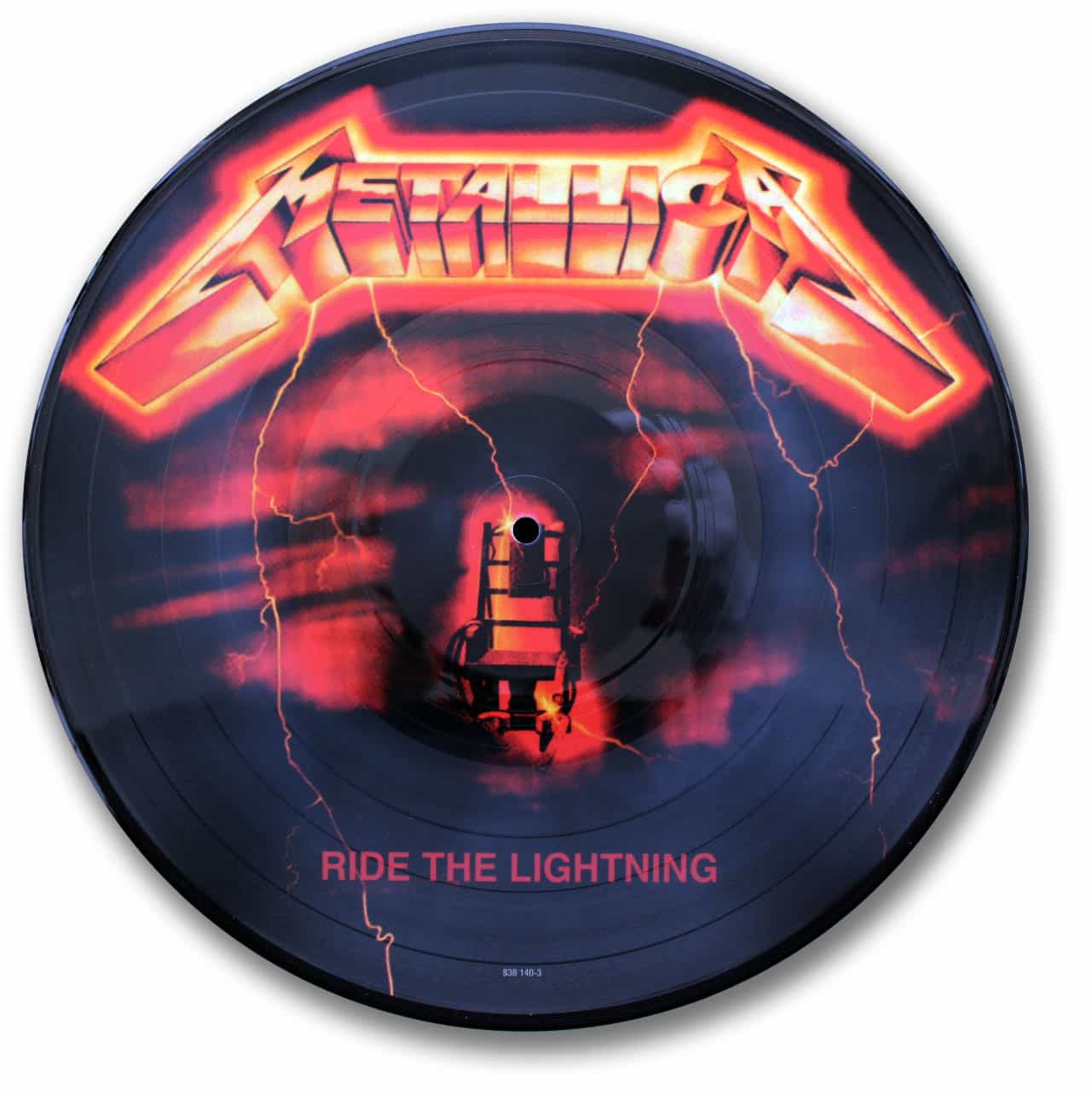 Artist: Metallica
Album:Ride The Lightning
Release Date: 1989
Catalog number: Vertigo 838 140-3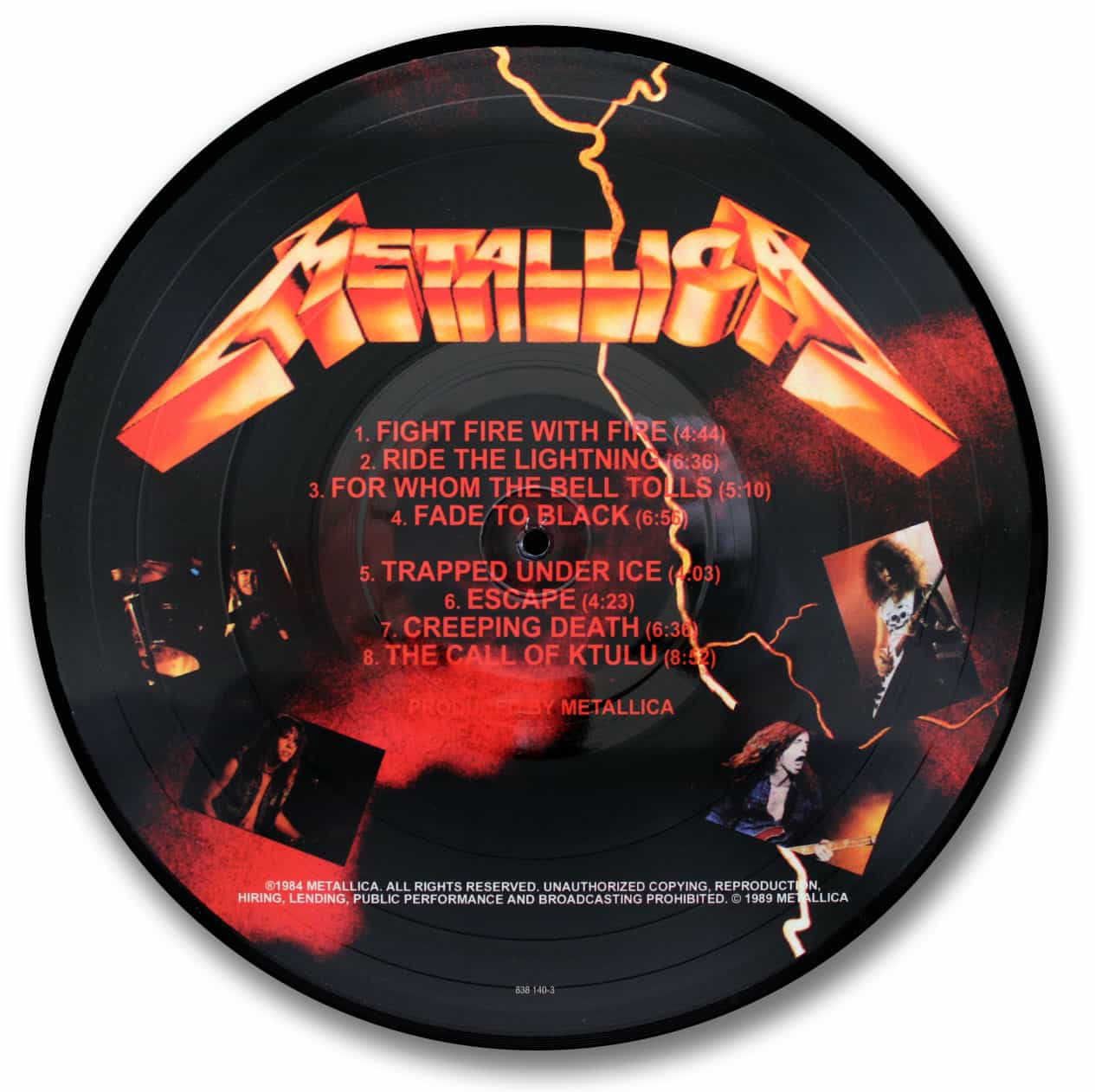 This was the second release for Metallica. Like the green and blue version of "Ride the Lightning", the red version contains the same songs. This record gives a catalog number similar to Vertigo Records. But between the substandard graphics, milky appearance, and the lack of typical information found on Metallica releases, the authorization for this disc is highly questionable.