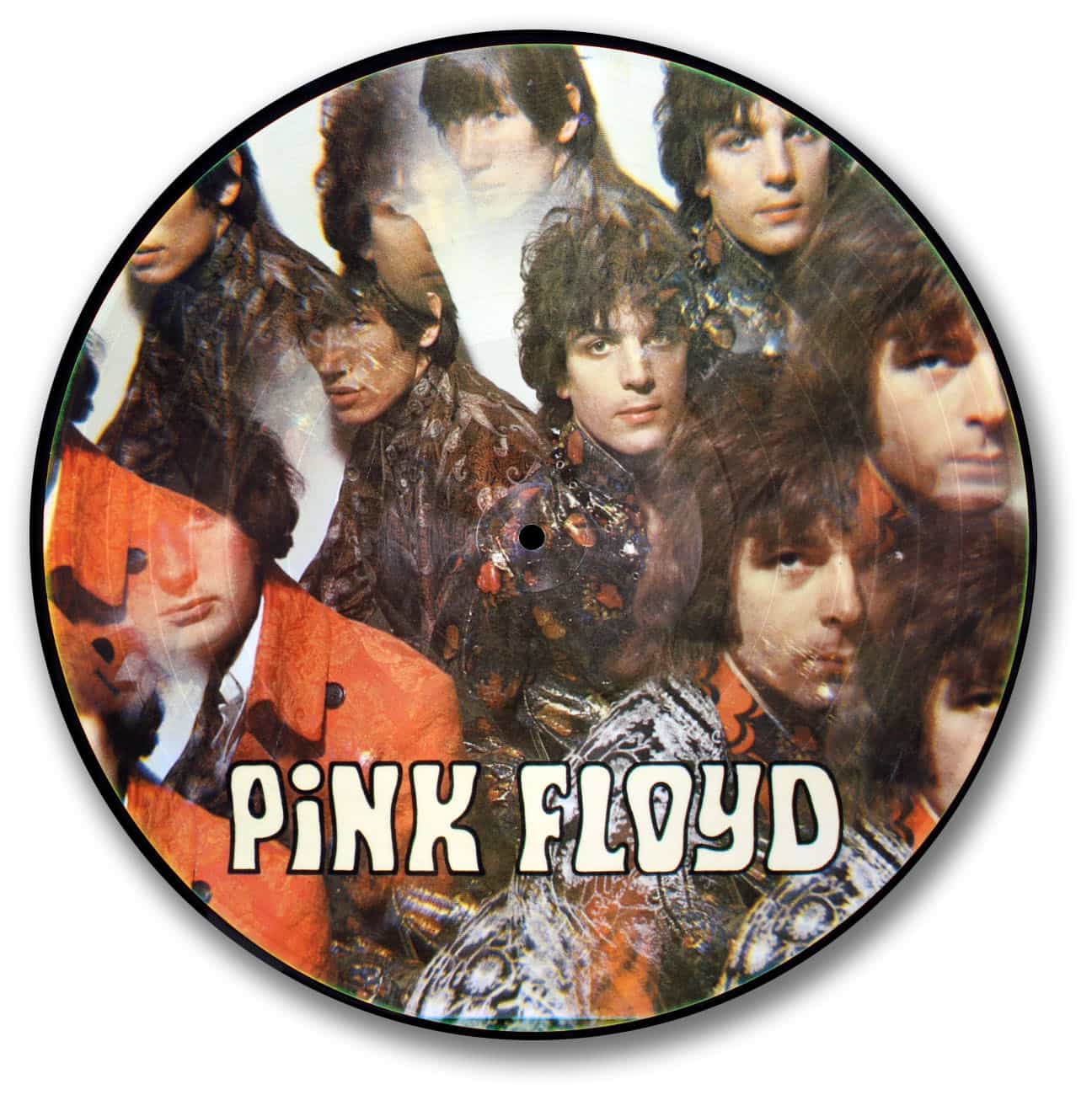 Artist: Pink Floyd
Album: The Piper at the Gates of Dawn
Release Date: 1967
Catalog number:EMI SGX 6157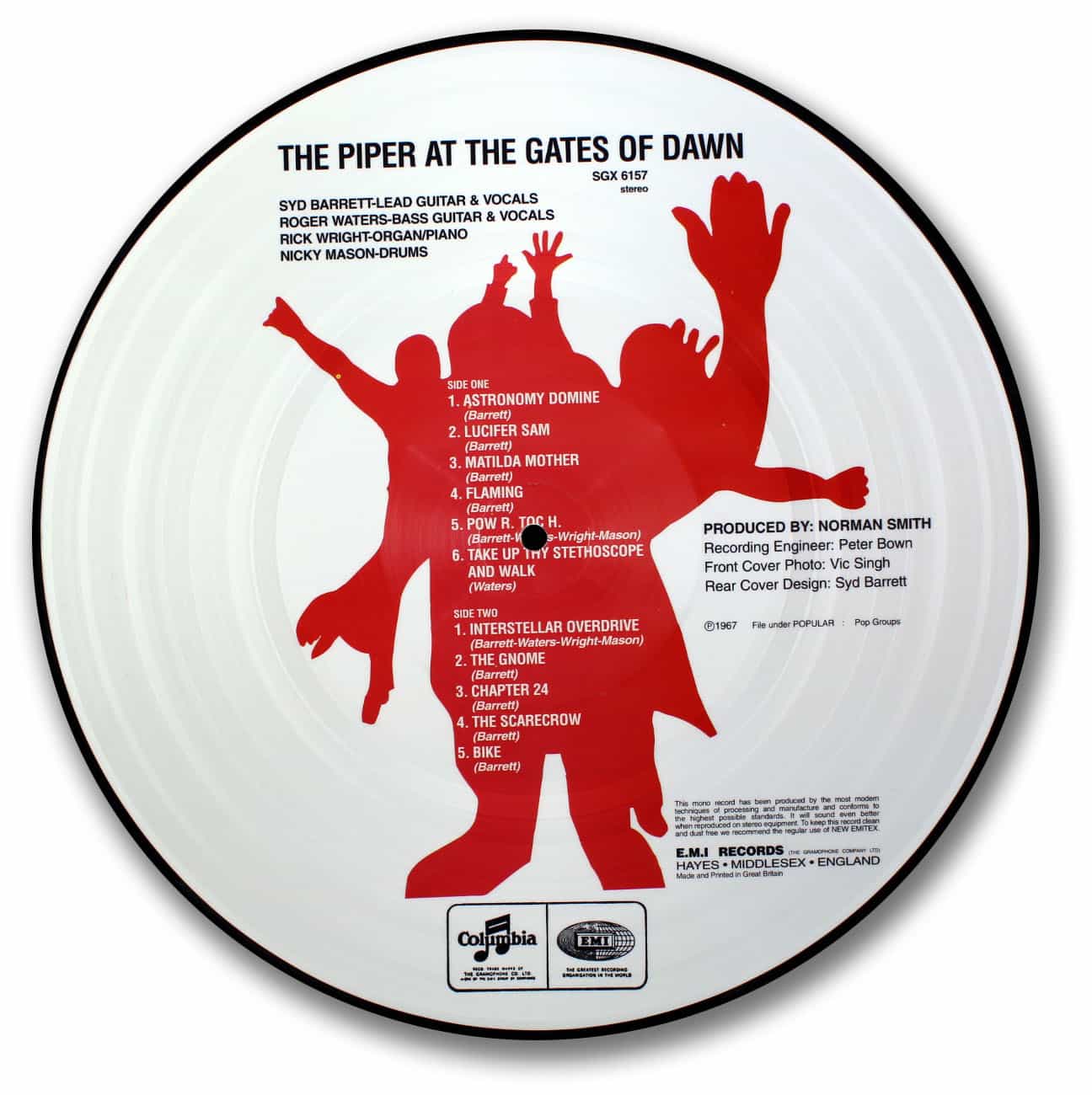 This was Pink Floyd's debut album. It would also be the last Pink Floyd album in which Syd Barrett would appear. He was replaced by David Gilmour on guitar.
This disc was pressed in the U.K., and as with all the Pink Floyd's picture discs, is very hard to locate.