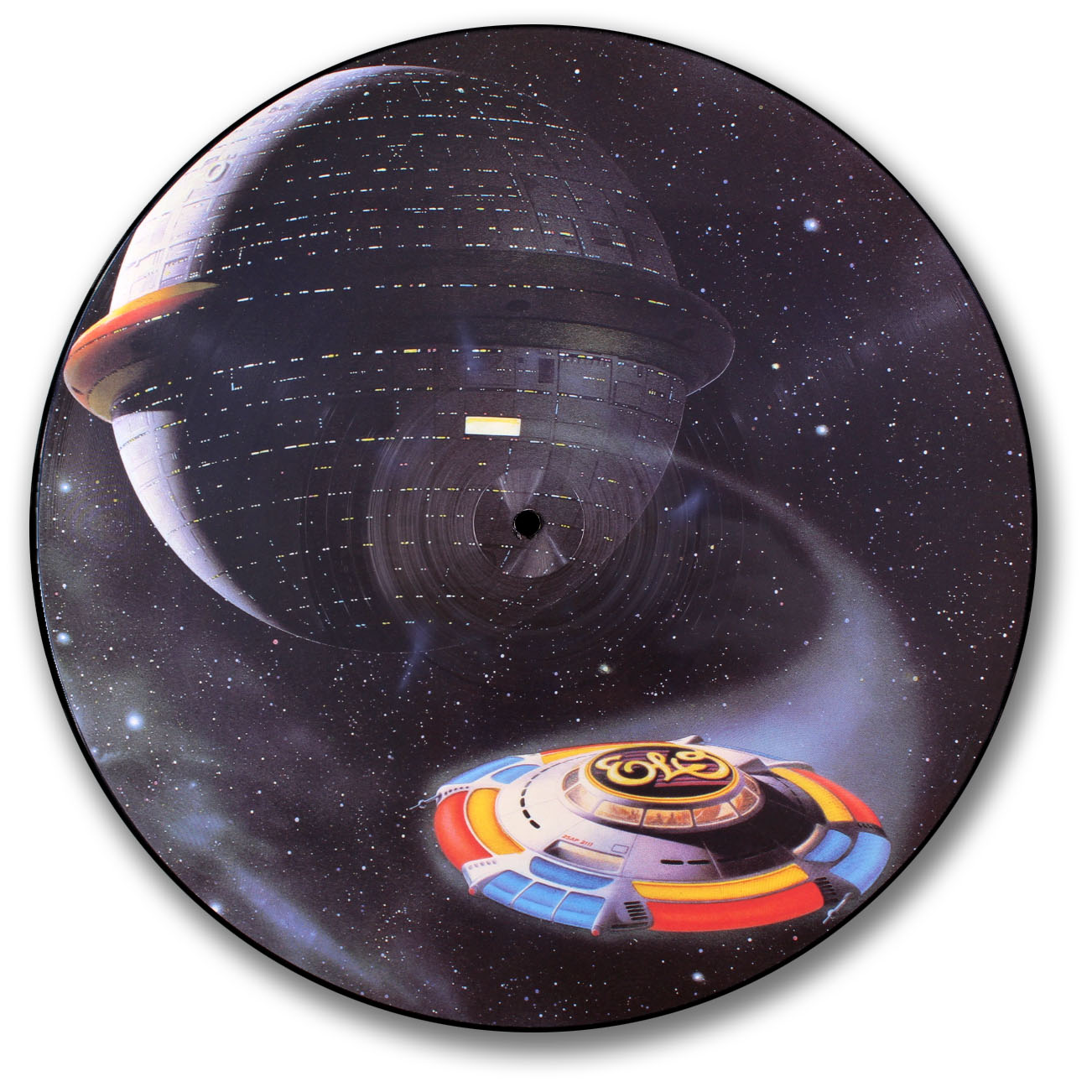 Artist: Electic Light Orchestra
Album: Ticket to the Moon
Release Date: 1981
Catalog number:Jet JETP 12018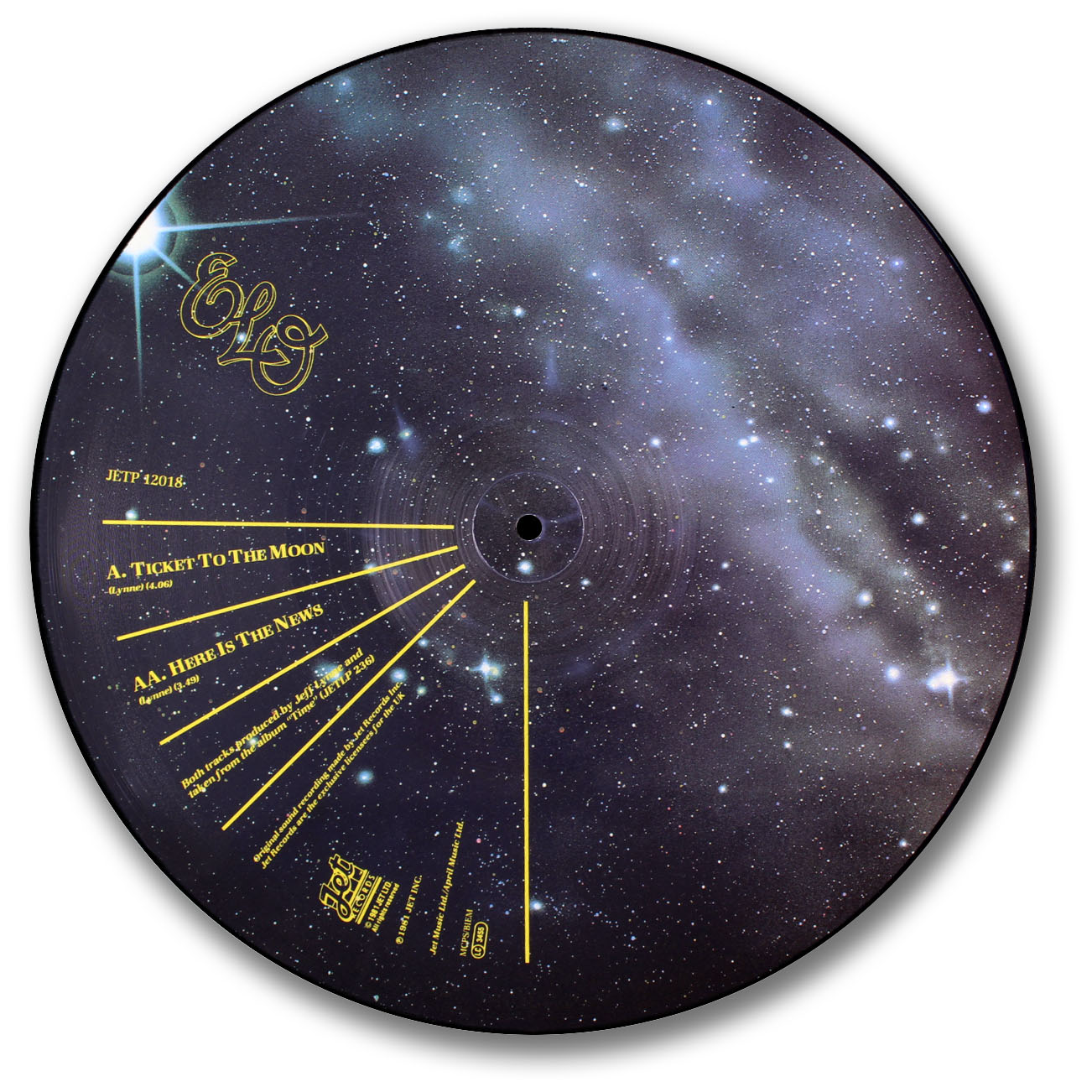 This album art is reminiscent of the graphics which appear on the "Boston" albums. The disc is a 12″ single and contains the song "Here Is The News" on the flip side. This record is a product of the U.K.