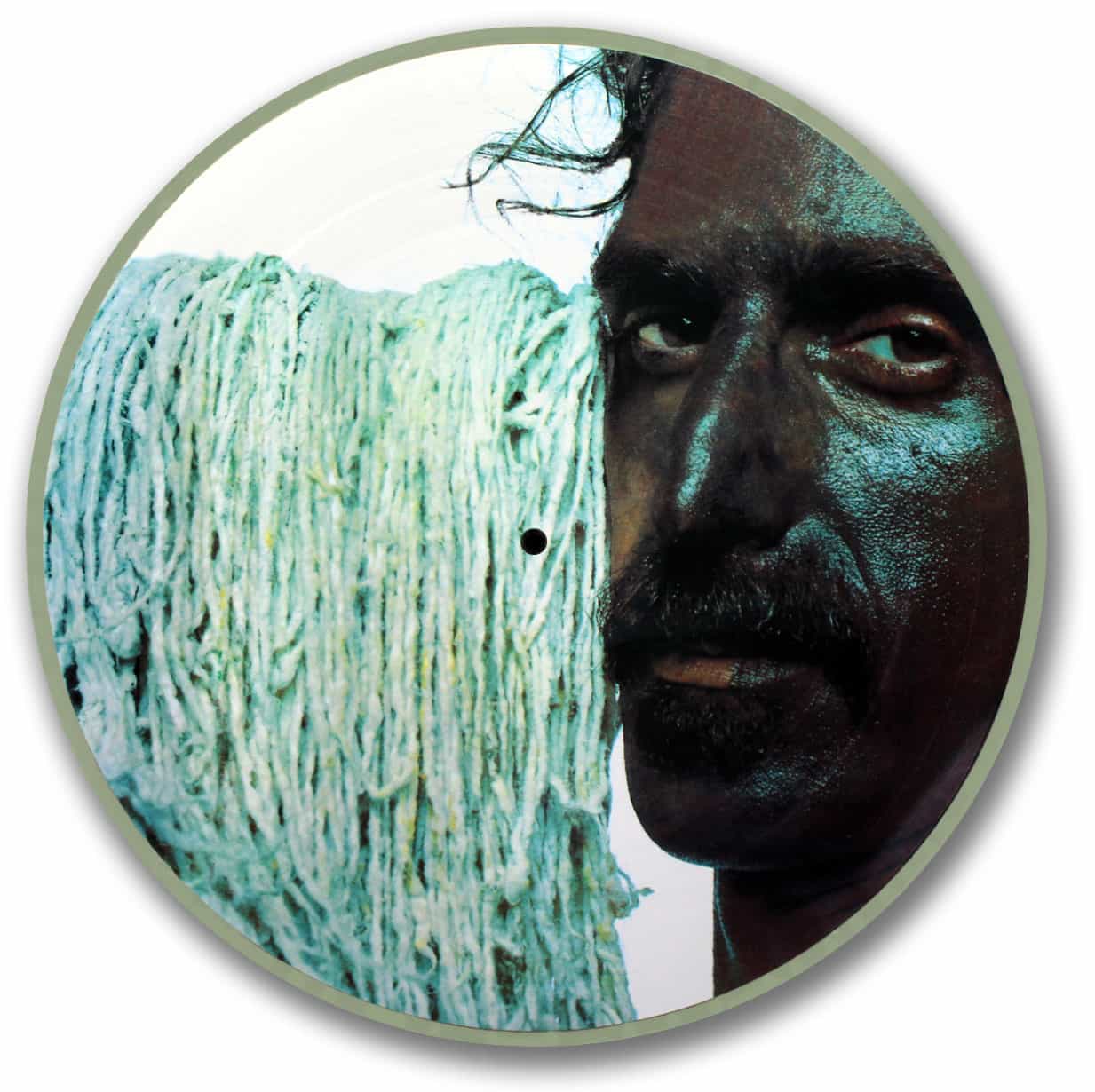 Artist: Frank Zappa
Album: Joe's Garage Part I
Release Date: 1991
Catalog number:Globus 210076-T311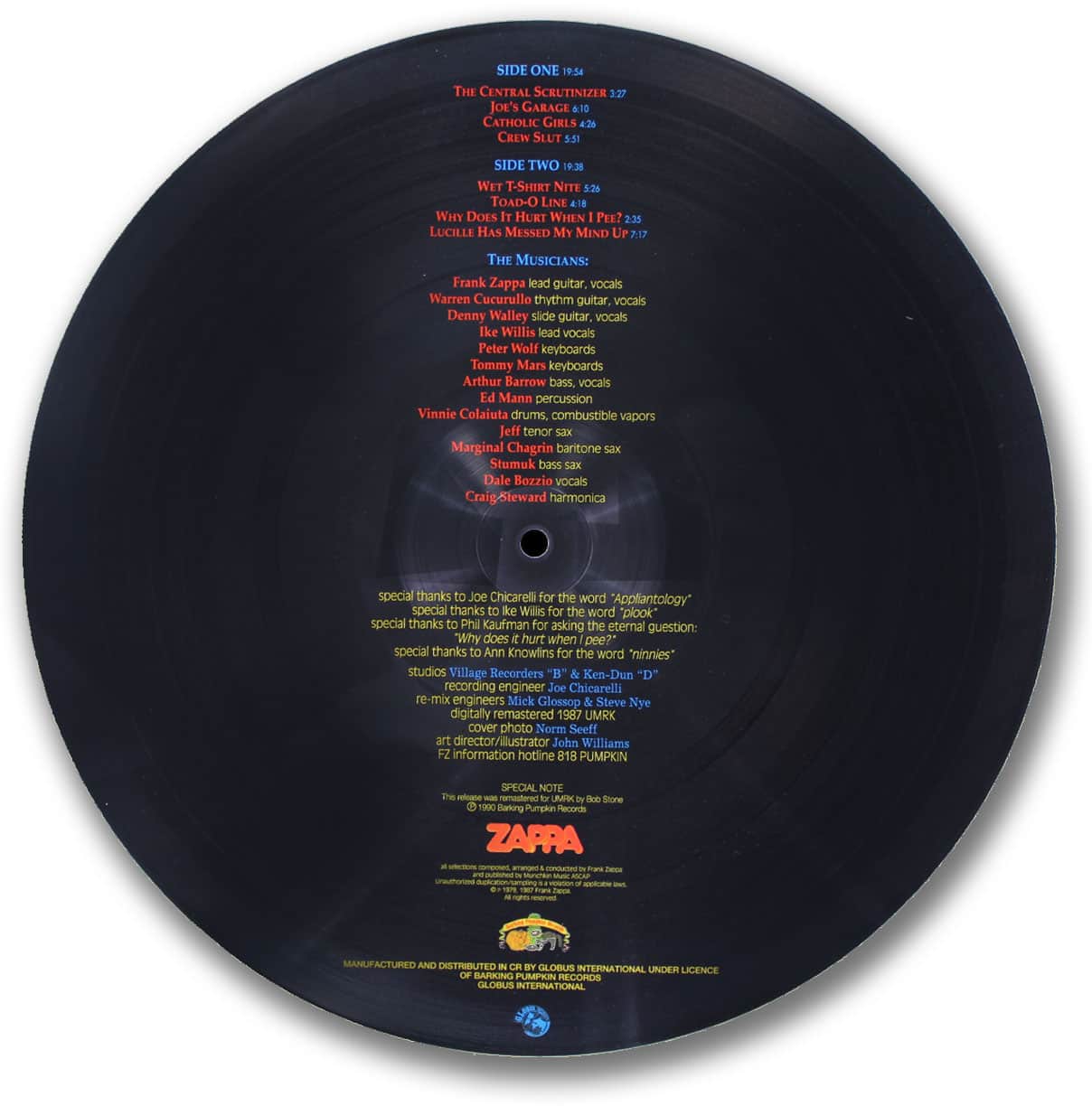 Contains some of Zappa's most outlandish tracks including "Catholic Girls", "Wet T-Shirt Nite" and "Why Does It Hurt When I Pee?".
The record comes in a full color gatefold sleeve and is accompanied by a lyric sheet.
This disc had a pressing of 1,000 copies and is a product of the Czecho and Slovakia Federation Republic.