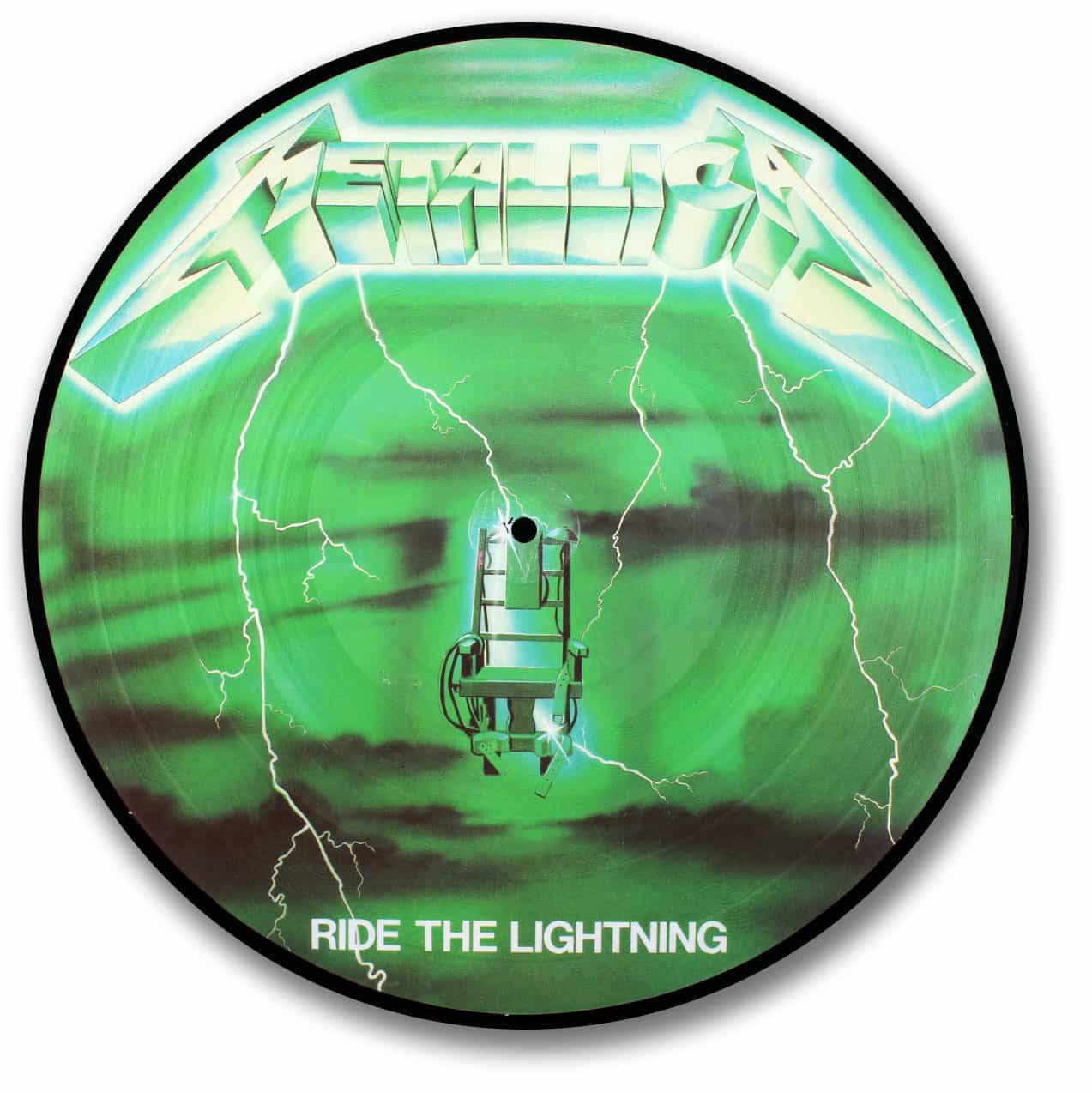 Artist: Metallica
Album: Ride the Lightning
Release Date: 1984
Catalog #:Music For Nations SB 18526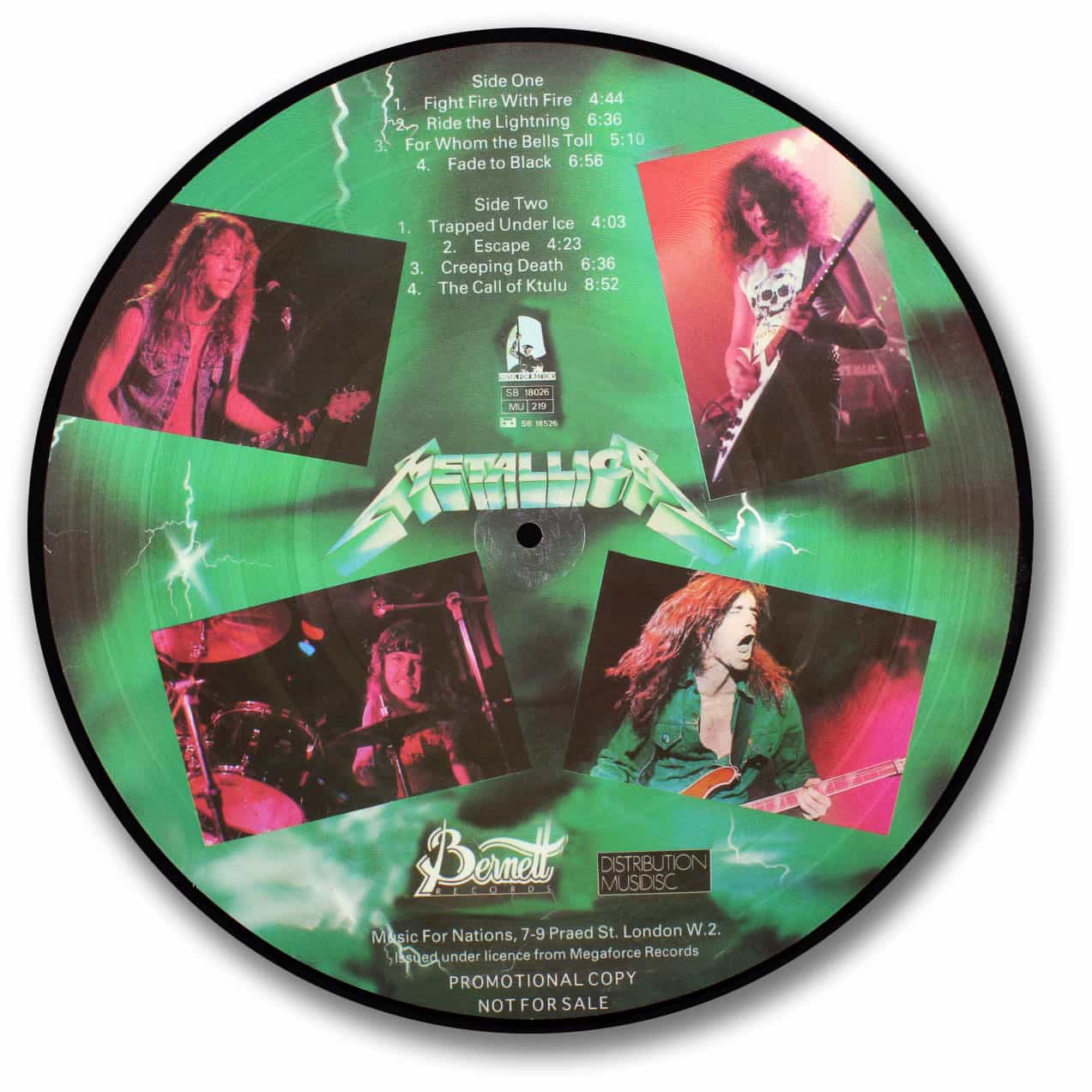 This disc is identical to it's blue brother in graphics and music.
As the story goes, the French record label "Bernett" was given the task of pressing a "Promotional" version of "Ride the Lightning" for distribution.
This disc contains the inscription "Promotional Copy – Not For Sale" on the bottom of the second side.
This green version is the most sought after of the two colors.