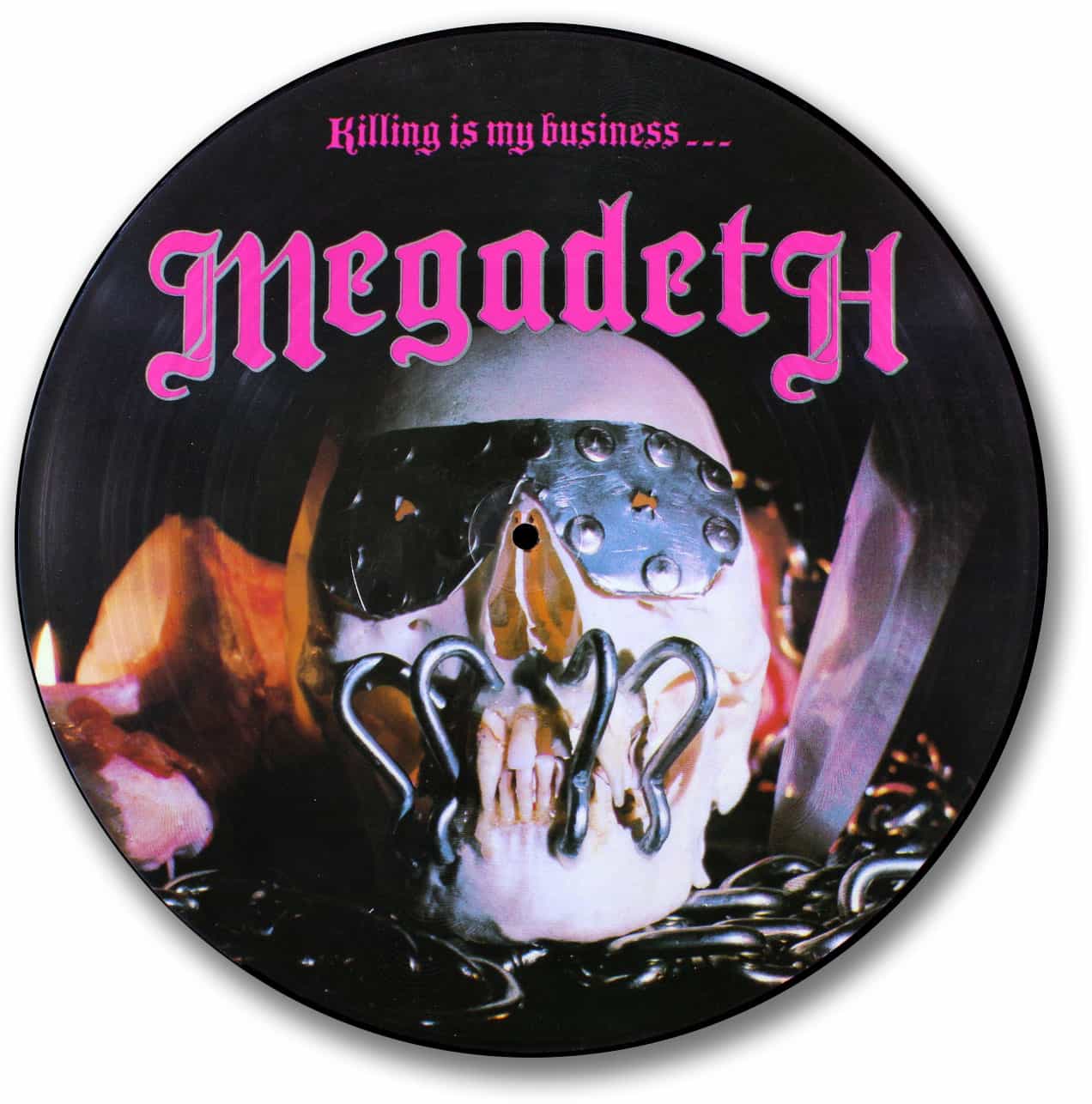 Artist: Megadeth
Album: Killing is My Business..
..And Business is Good!
Release Date: 1990
Catalog number: Music For Nations MFN46 P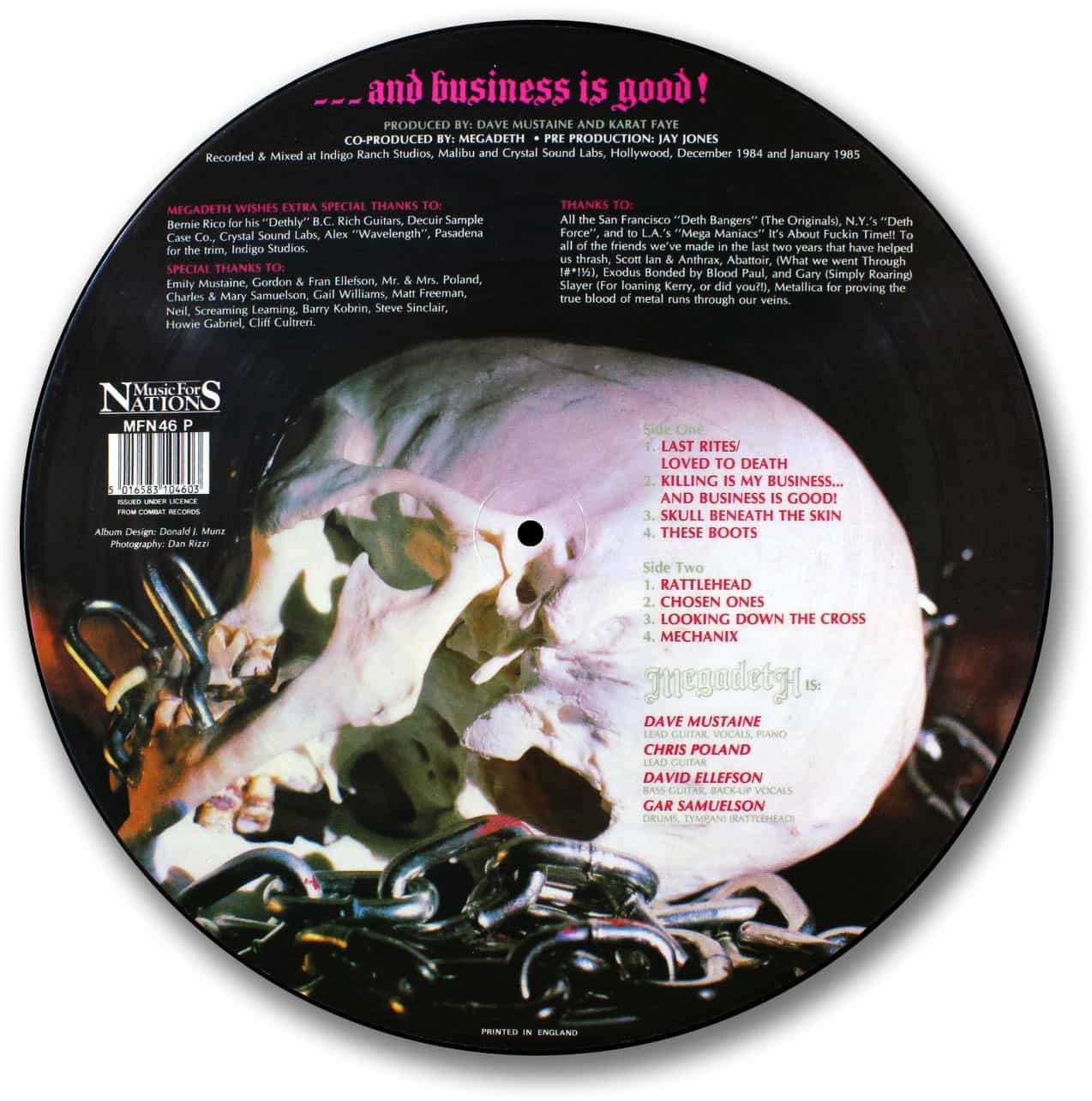 Megadeth was formed in 1983 by guitarist and vocalist Dave Mustaine after his forced departure from Metallica. This was the first release for Megadeth under the Combat Records banner.
The disc seen above was printed and pressed in England under licence from Combat Records.