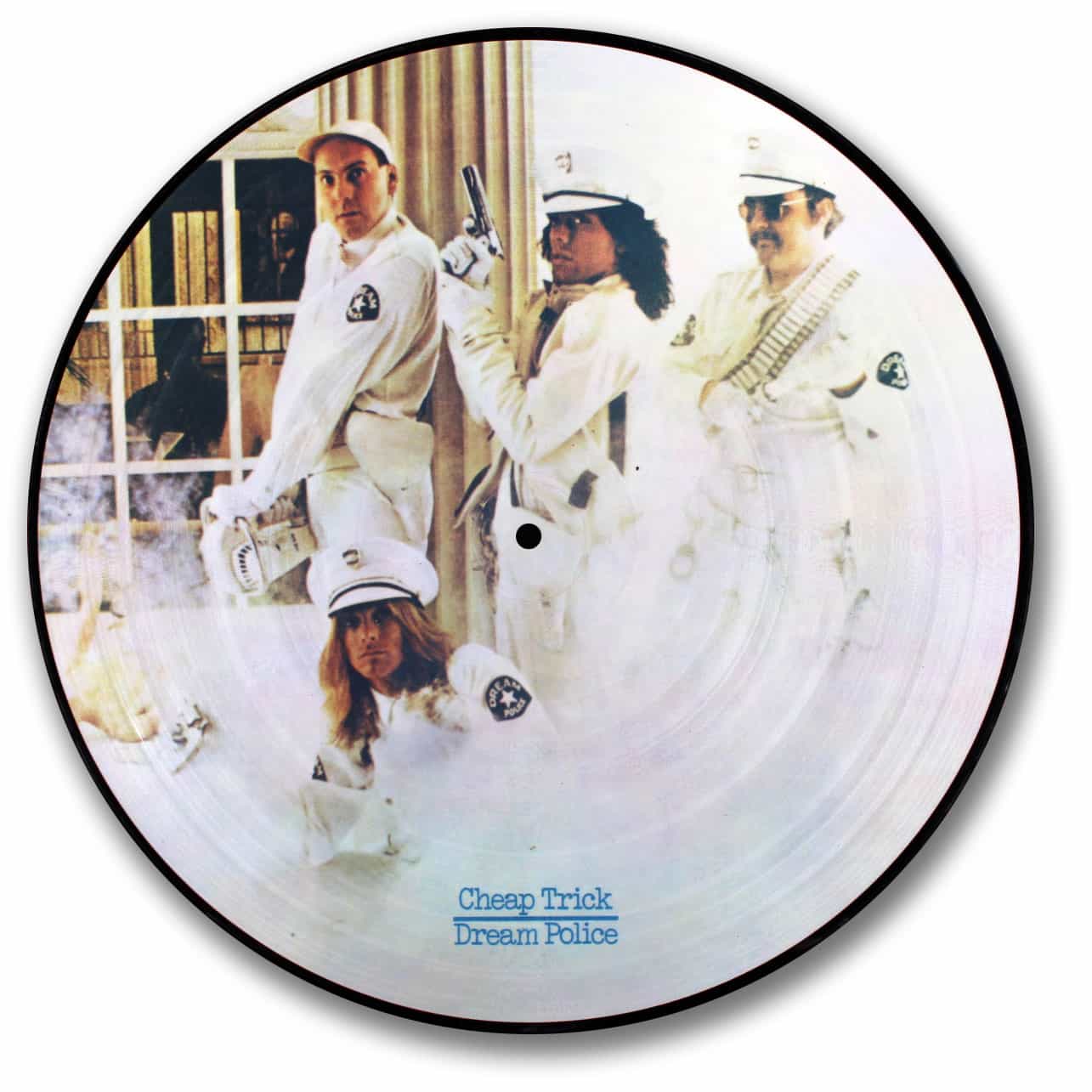 Artist: Cheap Trick
Album: Dream Police
Release Date: 1979
Catalog number:Epic EPC 11 83522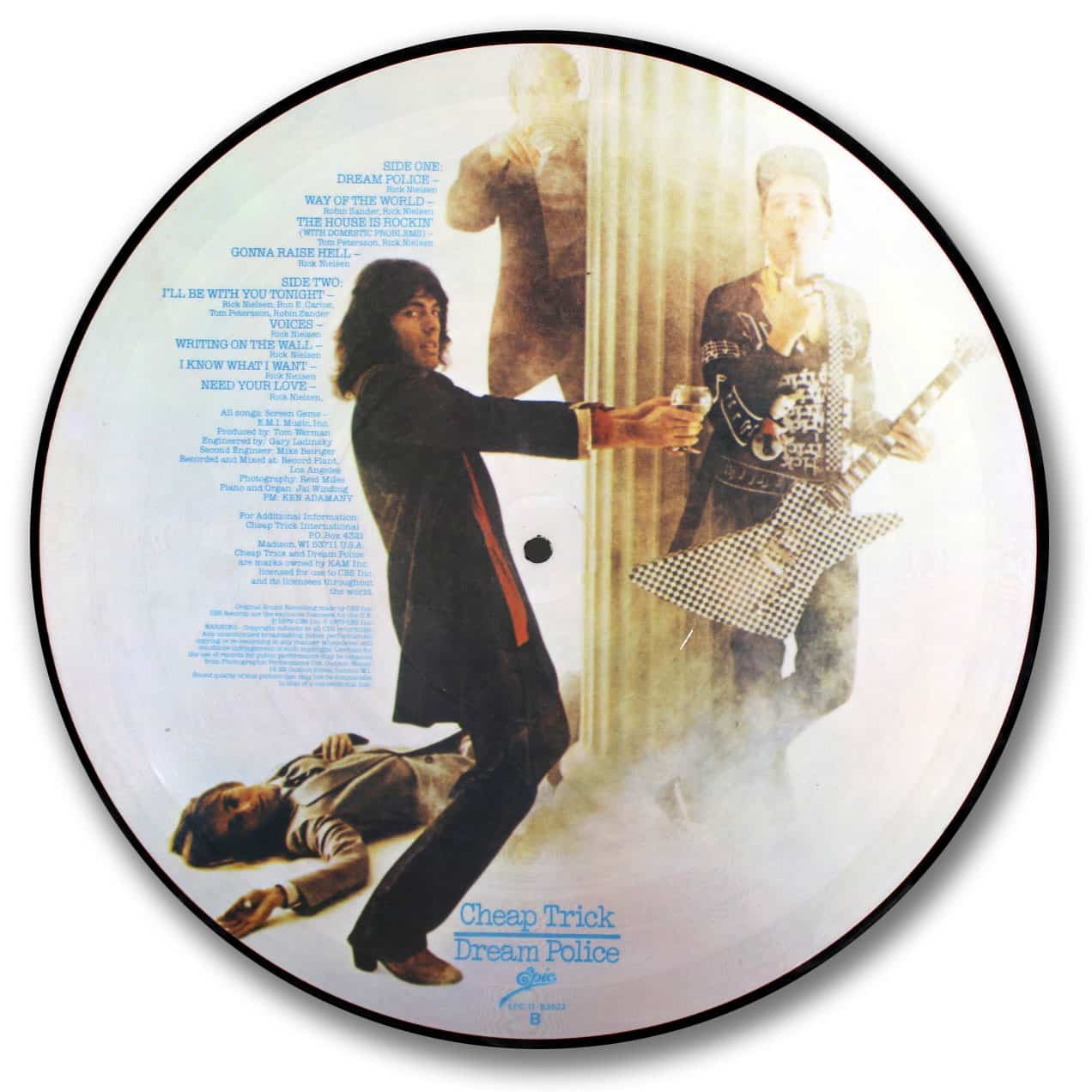 The graphic on side "A" appears "cloudy" in order to represent a dream. This disc is the United Kingdom version and is identical to the copy made in the U.S.A.
The U.K. version had a pressing of around 2,000 copies and like it's American twin was "Promotional Only".