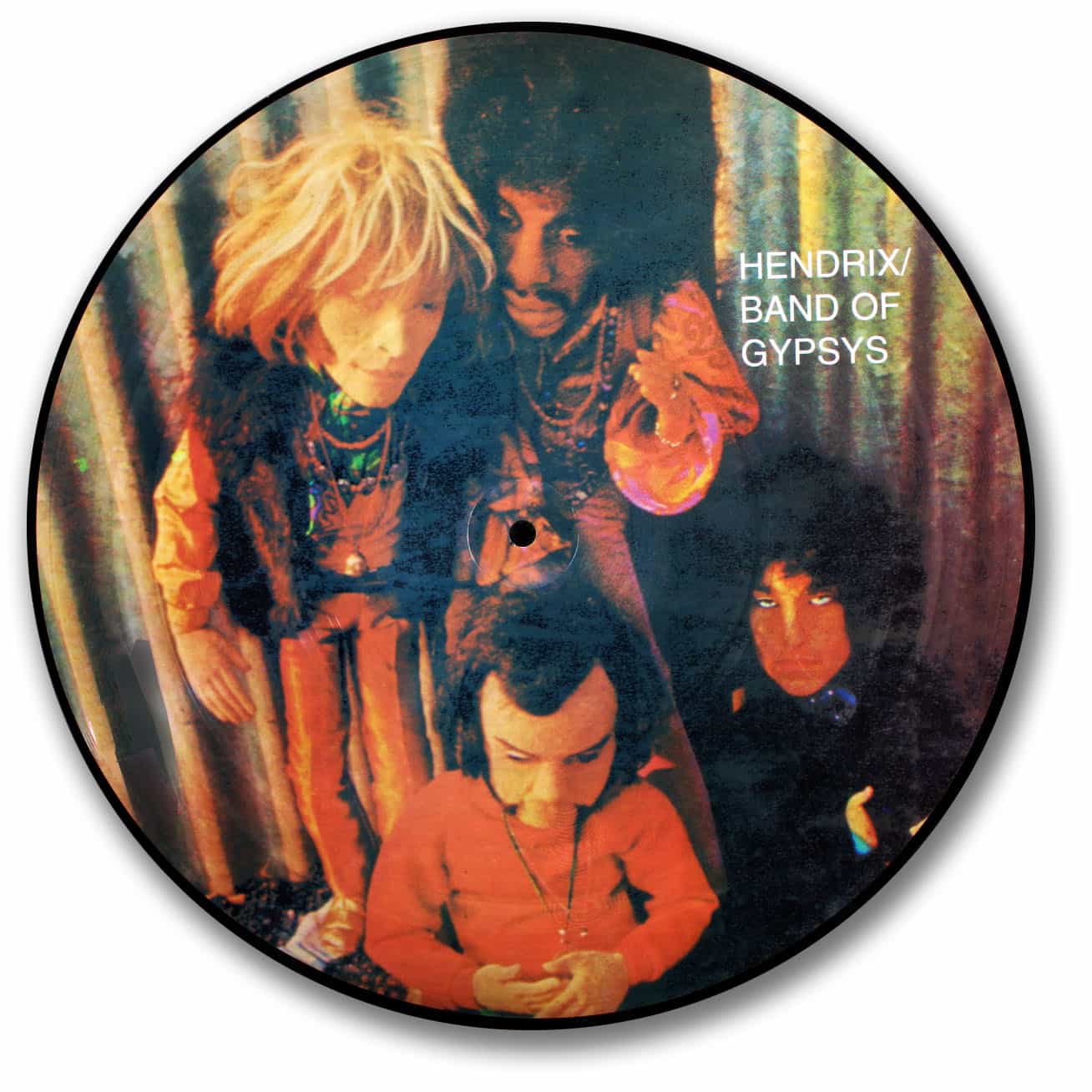 Artist: Jimi Hendrix
Album: Band of Gypsys
Release Date:Unknown (1982?)
Catalog number: Polydor 2480 005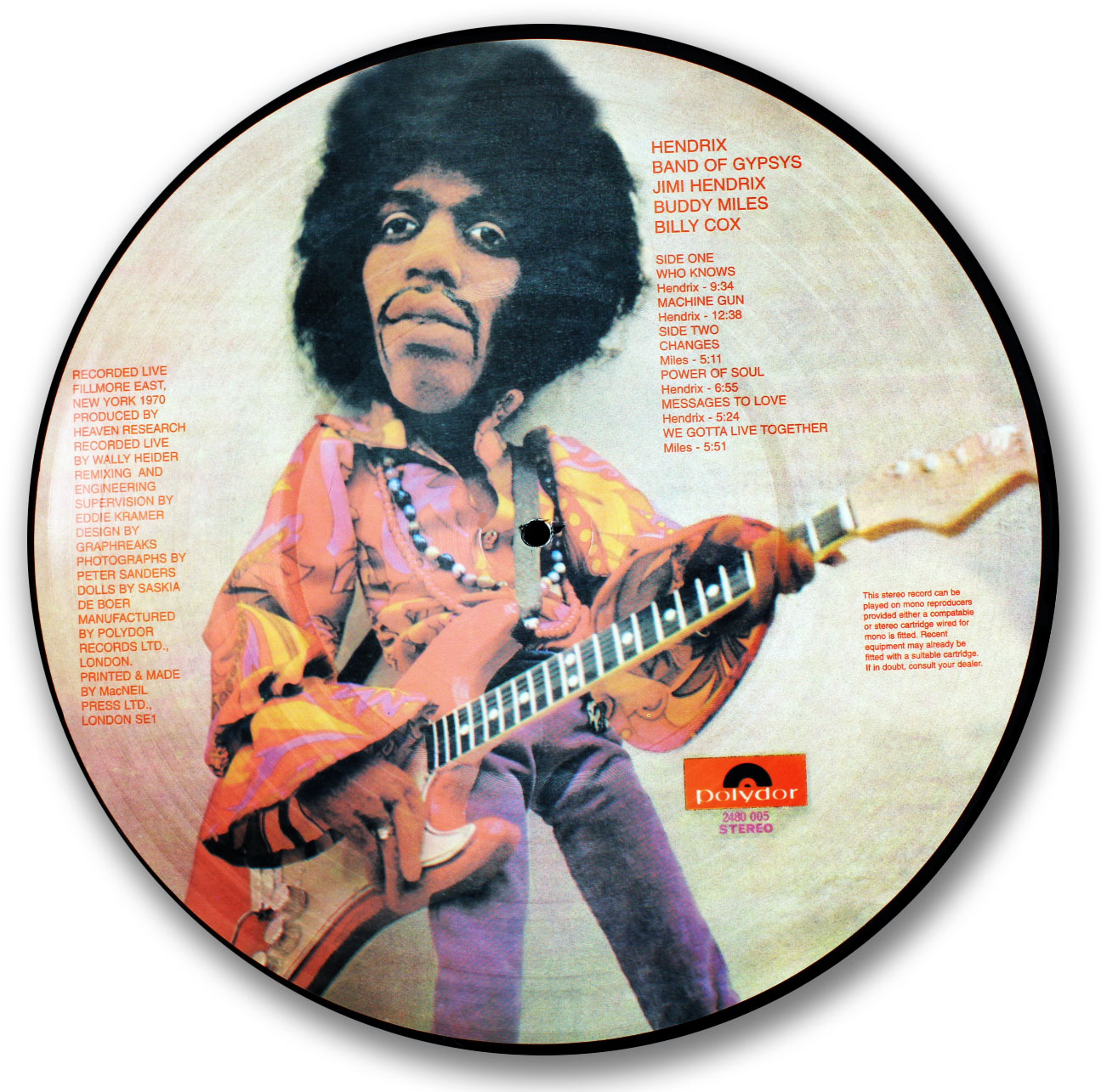 Sometimes referred to as the "Puppet Album" this disc was recorded live at the Fillmore East, New York in 1970. From the lack of a copyright date, to the general appearance of the graphics (which contains a slight haze on side one). Taking these conditions in mind, this is probably an unauthorized pressing.
Supposedly, only 500 copies of the disc were ever produced.