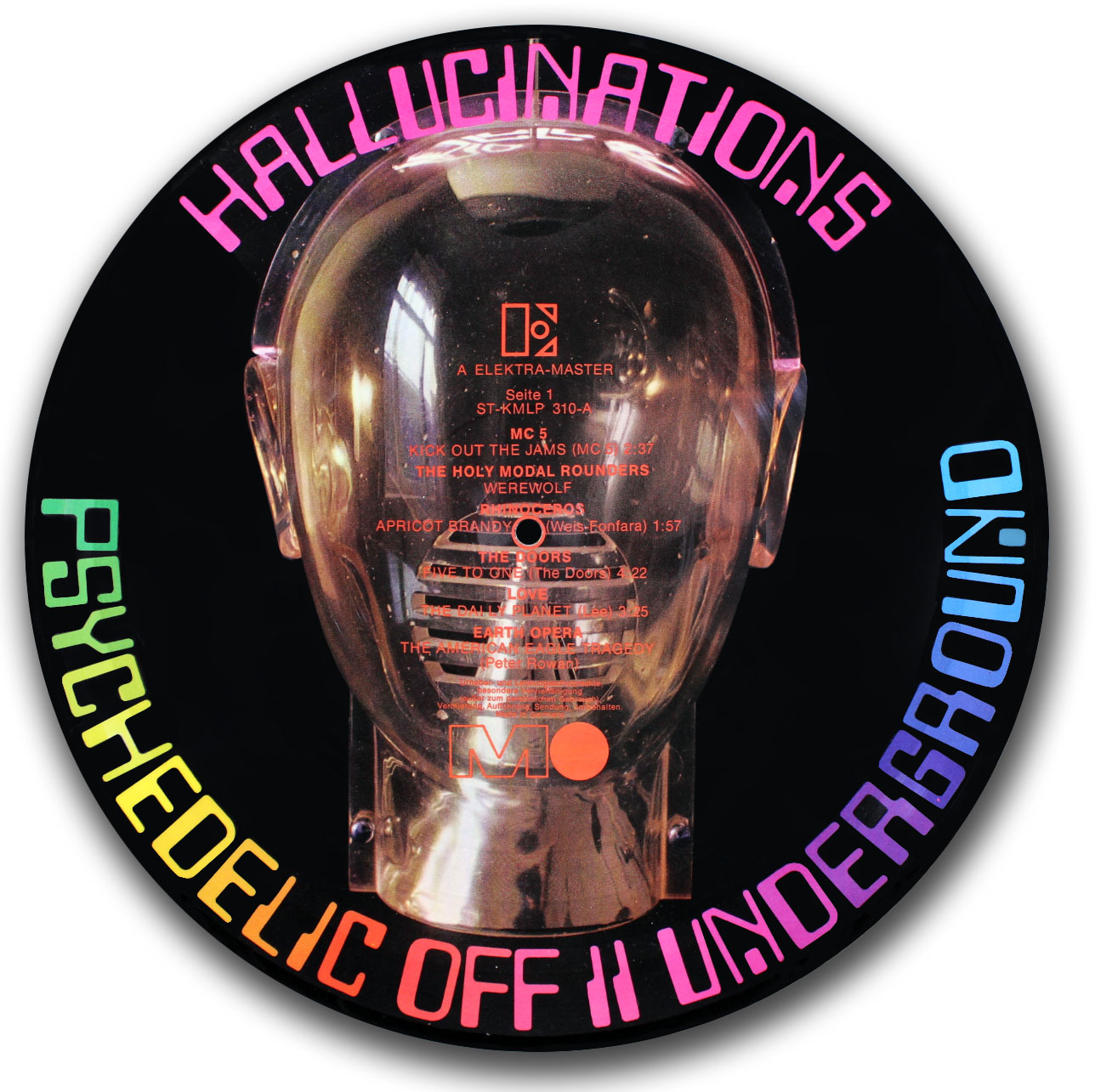 Artist: Various Artists
Album:Psychedelic Underground, Off 2 – Hallucinations
Release Date:1969
Catalog number: Twen-Metronome KMLP 310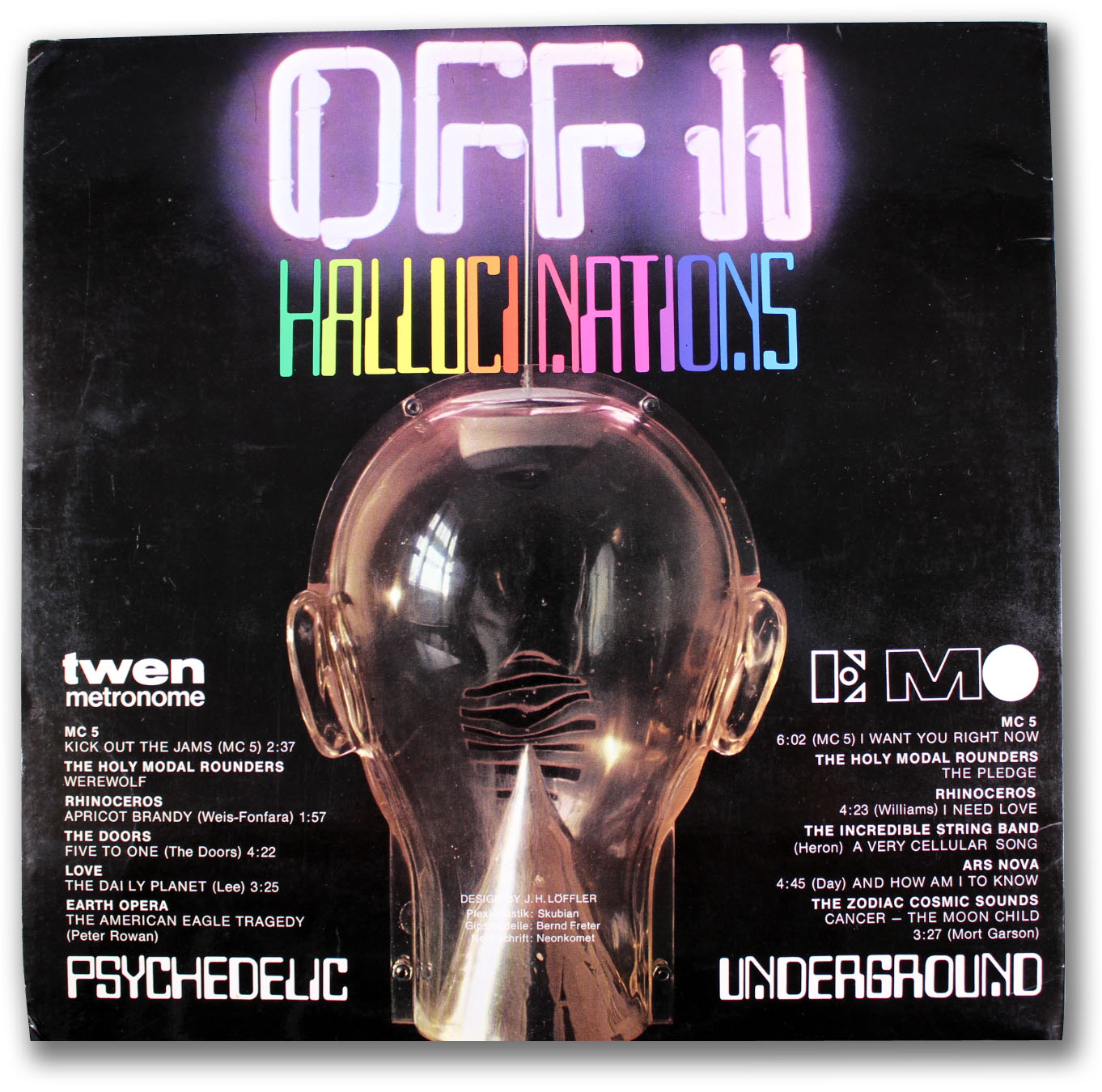 This disc was produced in 1969, and is considered to be the first, of the modern rock album to be pressed.
The images on both sides of this disc are identical, minus the names of the tracks on each side. The poster and album cover has also been displayed here.
This disc contains groups such as "MC5", "The Doors", "The Incredible String Band", etc. There were several versions of covers printed. The "KMLP 310" contains a fold out poster with information and photos about each group on the disc. The other versions were single fold sleeves with no poster, with one version made for the "Deutscher Schallplattenclub" (H 895/5).
All of these discs were printed and pressed in Germany and were made for "promotional use only". These Elektra/Metronome discs are fairly difficult to locate(especially with the poster intact).