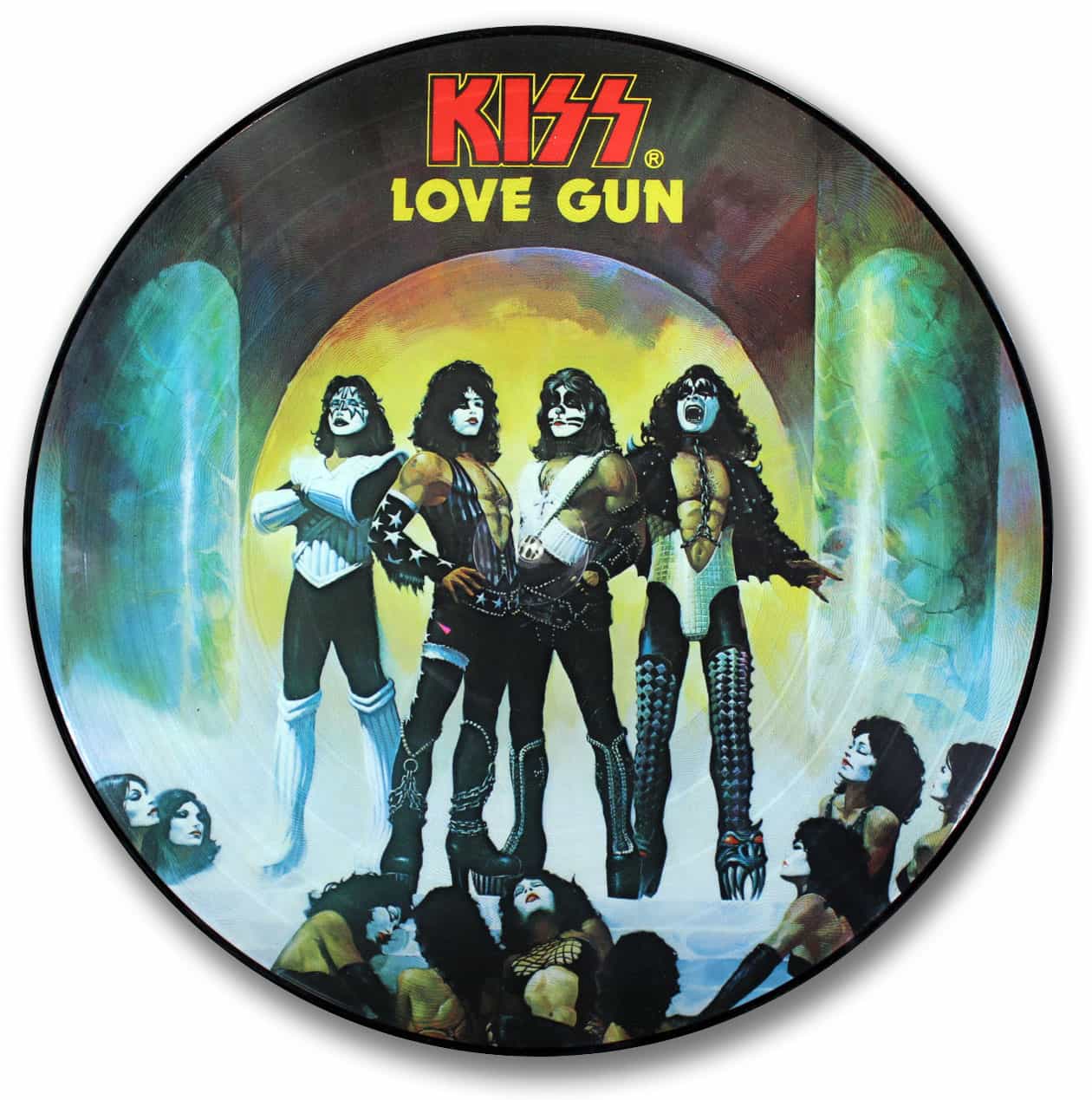 Artist: Kiss
Album: Love Gun
Release Date: 1987
Catalog number:Phonogram PIC 6399 063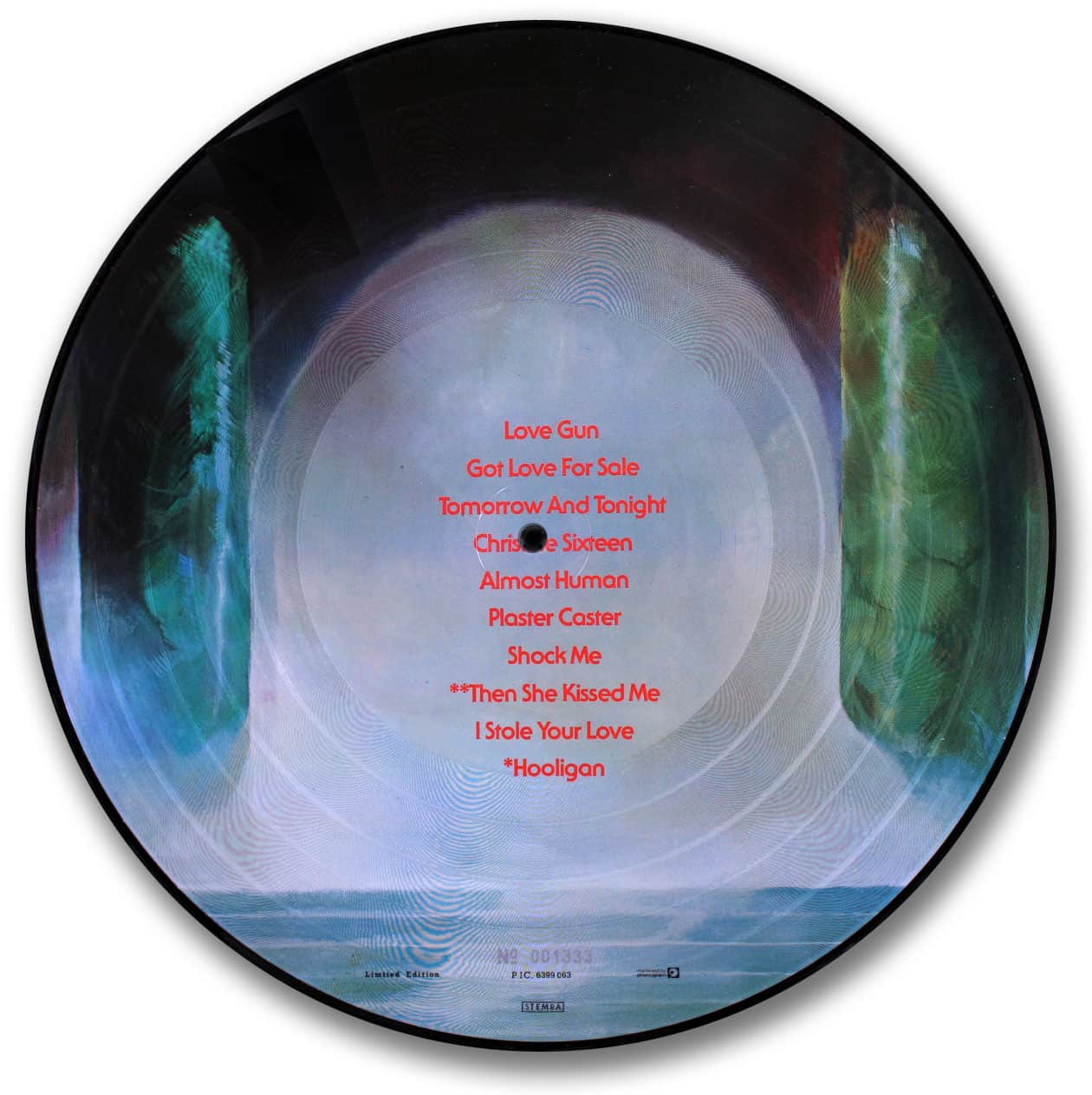 Kiss released the original album in 1977 and feature the songs "Love Gun" and "Christine Sixteen" among others. This picture disc version was made in the Netherlands and contains all the same music.
The original Dutch pressings were individually numbered on the lower middle of side two and were usually limited to about 1500 copies.